Europe stable, say consulting engineers
By Sandy Guthrie27 November 2018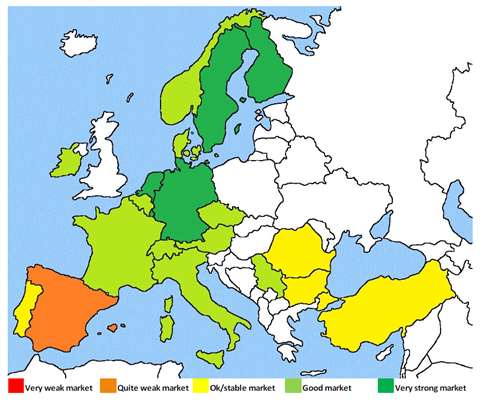 A survey of the consulting engineering markets in Europe has shown good results across the continent, except for Spain, although it was felt that profitability would level out in 2019, with a staff shortage and salary increases continuing to be the main challenges, along with low fees.
The latest sector review from the European Federation of Engineering Consultancy Associations (EFCA) shows a stabilised market in Europe that is still growing in some parts.
The EFCA Barometer shows biannual trends and expectations among European consulting engineers.
Henrik Garver, chair of the Barometer task group, said, "The markets in southern Europe are still improving, while the markets in Northern Europe are staying at a steady level of progress after a period of steady growth."
Market signals were said to be positive. In October 2018, the average amount of work that consulting engineering companies in Europe had in stock (order stock) was 8.9 months' worth. In the last survey, conducted in the spring of 2018, the average order stock was 7.9 months.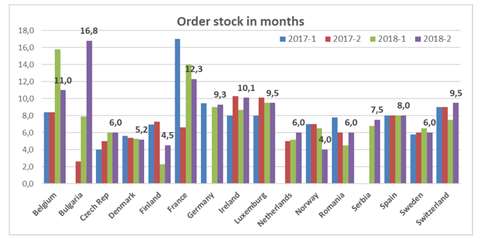 Although variations in countries that participated in the consecutive barometer surveys may partly explain the difference, EFCA said it still represented a significant growth. In eight of 20 countries an increase in the average order stock of the consulting engineering companies was seen. In the remaining 12 countries order stock is stable. Compared to the EFCA 2017 autumn barometer, order stock has increased by almost two months.
As a result of growing order stocks, turnover is also increasing, said EFCA, with 12 out of 20 countries expecting the total turnover of the consulting engineering industry in their country to rise.
Profitability was also found to be improving across Europe. The average profit ratio –EBITDA (earnings before interest, taxes, depreciation and amortization) – for 2017 was 7.9%, which was an improvement from 7.1% in 2016.
EFCA said that the market was good or very good in 14 out of 20 countries. Only Spain still had a weak market.
Garver added, "BIM and new business models will be key drivers for the next improvement in profitability."