European operator licence plans move forward
By Alex Dahm08 February 2016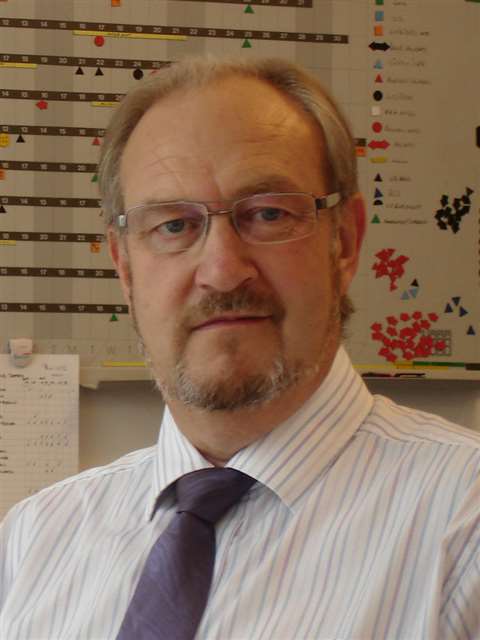 Plans to create a European Crane Operator Licence (ECOL) are on schedule and making good progress following a successful meeting of the scheme's expert working group at Mammoet's Training Centre in the Netherlands, in the first week of February.
ECOL is being created by ESTA – the European association for abnormal road transport and mobile cranes – with financial support from the European Erasmus+ programme that backs education, training and lifelong learning with the aim of boosting economic competitiveness.
Last week's meeting focused on the scheme's learning outcomes – that is to say, what the operator needs to know – and devised the first draft of the training plan, a framework which sets out how those outcomes will be delivered.
This training plan will deal with such issues as who the licence is intended for, the education level required, the required qualifications of the trainers and course content and structure. The working group is working closely with ESTA's national association members and leading companies to make sure that the ECOL standards are at least as high as the existing national schemes. Following the meeting in the Netherlands, ESTA is now planning similar discussions in Germany and Norway in the near future to ensure that ECOL meets national criteria.
"There is a huge amount of work still to do, but we are making very good progress," said Haydn Steele, safety and training manager at UK ESTA member, the Construction Plant-hire Association, and one of the experts driving the project.
The licence will supplement, rather than supersede, existing national qualifications and is likely to be set at a higher qualification level than currently exists in most member states – so countering the fear amongst some in the industry that ECOL could become a "lowest common denominator" qualification.
ESTA's next steps will be to set up the ECOL Foundation which will oversee the running of the whole project. The foundation will supervise and monitor the system of education, examination and maintenance. It will set the criteria for becoming an ECOL-educator and for becoming an ECOL-examination institution in this field. Only when an organisation is 'ECOL-approved' can it train and test operators for the ECOL licence and have use of the ECOL logo.
To do this, ESTA will be drawing on the experiences of similar initiatives in the USA and Australia, organised by the National Commission for the Certification of Crane Operators (NCCCO) and the Crane Industry Council of Australia (CICA).
Steele added, "There are many hurdles to overcome yet, and operators with a future European licence will still need to be aware of local rules and regulations.
"But the advantages of having everybody trained to the same benchmark are great and will significantly raise skills levels."
The ECOL project is being overseen by a special ESTA working group comprising representatives from eight countries but the move has been welcomed by the overwhelming majority of all of ESTA's 18 national member associations. Supporters believe that it will lead to higher standards, improve site safety and boost employment opportunities for qualified operators, making it easier for them to find work outside their home country. They also think it will reduce training and education costs and help make the European crane industry more competitive in global markets.
Ton Klijn, ESTA secretary, however, warned that, "ECOL will only be a real success if organisations, governments, labour unions, and industry associations all recognise and acknowledge it.
"Co-operative agreements and partnerships with different kinds of stakeholders will have to be forged to make it work, with groups such as governments and national bodies; the crane-using industries; and Labour unions."
Members of the ECOL Working Group are: Ton Klijn [ESTA secretary], Berit van den Bussche [Comokra], Lion Verhagen [VVT], Philip Grootenboer [Mammoet Europe], Haydn Steele [CPA], Jörg Senn [ASTAG], Jochen Genausch [BSK], Christoph Behmueller [Liebherr & FEM], Pia Metsola [Finnish Crane Association, INFRA], René van der Steen [Vakvereniging Het Zwarte Corps], Alexandre-Jacques Vernazza [UFL], Kim Hvolbøl, [Danish Crane Association], Knut Nordås [Norwegian Crane Association].