European rental award categories announced
By Murray Pollok23 October 2019
The categories for the 2020 European Rental Awards have been confirmed and the deadline for entries is Friday 28 February.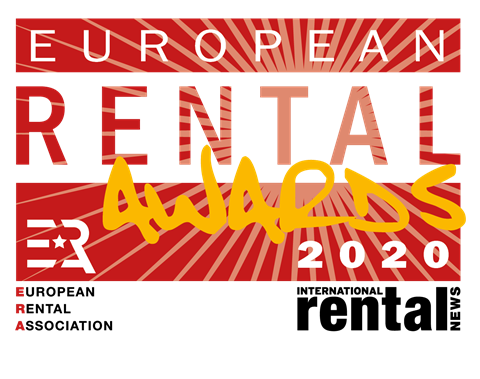 The categories are the same as 2019 but with the addition of an award for Best Digital Innovation.
The awards, which are organised by International Rental News (IRN) and the European Rental Association (ERA), will be announced at the awards dinner in Maastricht, The Netherlands, on 10 June 2020, during the ERA's annual convention, the International Rental Exhibition (IRE) and APEX.
The eight categories are:
Large Rental Company of the Year
Small/Medium Sized Rental Company of the Year
Rental Product of the Year
Best Sustainable Rental Project of the Year
ERA Technical Committee Award
Best Digital Innovation
Rental Person of the Year
Lifetime Achievement Award
Award judging criteria and entry forms will be available from the awards website soon. See www.khl.com/rentalawards
For more information on the ERA Convention, visit www.erarental.org. The websites for the IRE and APEX exhibitions are, respectively, www.IREShow.com and www.APEXshow.com