Evoquip expands distribution into Poland
By Leila Steed09 December 2019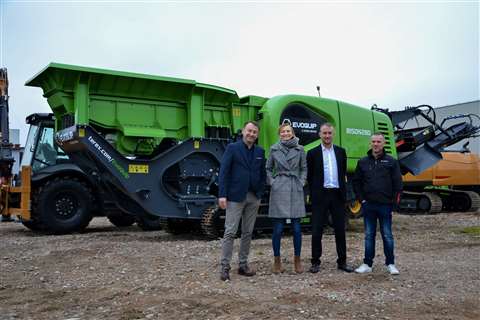 Equipment manufacturer Evoquip, a Terex brand, has appointed EWPA Construction Machinery as its new authorised distributor in Poland.
According to Evoquip, the distributor has extensive industry experience and will be able to build a strong network across other industry sectors, such as quarrying and construction.
Szymon Atraszkiewicz, CEO at EWPA said, "EWPA is delighted to work with EvoQuip to support customers in Poland. The country is a fast-growing market for construction equipment and we are a long established, successful construction equipment distributor with a strong focus on aftersales support. We look forward to building a successful relationship with EvoQuip."
EWPA, which is headquartered in Komorniki and has branches in Wroclaw, Szczecin, Gdansk and Lodz, will now sell Evoquip's full portfolio of crushing and screening equipment.
This includes genuine spare parts, machine maintenance services and warranty support.