Exploring digital future through apps
By Sandy Guthrie03 September 2018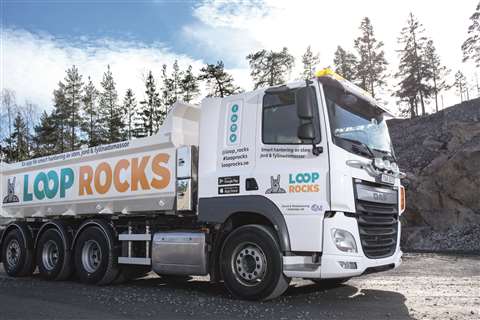 Much of the activity which is taking the construction industry to new, previously unimaginable areas of the digital world is driven by the machinery manufacturers and the IT developers.
Some of the innovations that are helping to create Industry 4.0 – the fourth industrial revolution – are demanded by the customers, and some are presented to the users almost with a label attached that says "you didn't know you needed this, but trust us – you do".
As the new president of FIEC (the European Construction Industry Federation), Kjetil Tonning, said about digitalisation in Construction Europe's July-August 2018 issue, "It is a threat that the stakeholders and the authorities consider the IT industry to own this topic and not the end user, which is the construction industry."
However, there are parts of the construction industry which are working proactively to make sure that they end up on the right side of the revolution. There are contractors working on their own solutions – sometimes for the benefit of all contractors.
Swedish construction company NCC is active in a number of areas, trying to push the digital envelope, to make the life of a contractor more efficient – and for once this is not just a case of having the best machine for the job. NCC is looking further ahead than that.
There are many aspects to the circular economy, but one element is recycling, which can be considered in a multitude of ways.
NCC has addressed the problem of what could be done with all the excess soil, rocks, etc, that will usually result from a construction site.
Traditionally, this has to be transported to, for example, a landfill site. The costs there are in the transport, as the final resting place is unlikely to be around the corner, and the fees charged at the site.
Loop Industries was founded as a corporate start up by NCC, and is run as an independent company.
Dating and gambling
Inspiration was taken from the web-based worlds of dating and gambling for Loop Rocks, one of the companies run by Loop Industries.
CEO Anders Torell said, "We wanted to make it possible to efficiently handle secondary masses and aggregates in the construction industry. With Loop Rocks, we are challenging players who make money from today's inefficient handling and, at the same time, opening up for others to join the ecosystem."
He said, "There is a lot of waste. If it is taken to landfill, you have to pay a lot of money, and a high percentage of the volume could be recycled – usually by a competitor.
"We didn't have a market place for secondary materials."
Torell said that what the company set up was, effectively, a dating site. "It's Tinder for construction," he said.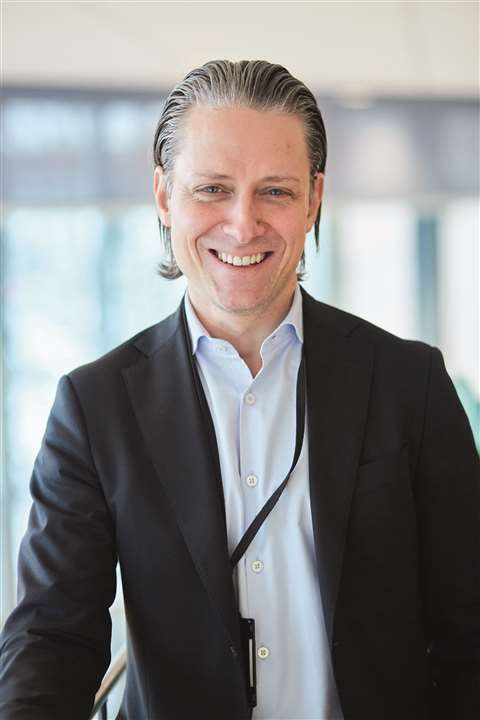 Loop Rocks is an open platform, and its app allows contractors, large or small, to make it clear what is available and where.
"It's a simple app where you can see the best matches," said Torell. The contractors on the other end of the potential deal can then make contact and take the transaction from there.
"We are a new version of a construction company," he said. "We don't own anything and we have technical people."
First introduced in mid-2016, Loop Rocks has around 12,000 users in Sweden, and 14,000 in all – and it is growing by something like 10% a month.
There was some scepticism from other contractors at first, he said, but he felt that they now saw that this marketplace was not only for the benefit of NCC.
For Torell, this service could perhaps be expanded in the future to help with refurbishing buildings by recycling windows and other waste of that sort.
Other uses for this kind of matching service could be for companies who own machines to find contractors who would like to rent their equipment for a time, though Torell said this was not a main area of focus for Loop Rocks.
The latest move has already been made, however. Torell said, "If Loop Rocks is Tinder, then Hauly is Uber."
Loop Industries' Hauly is described as a virtual haulage firm which matches supply and demand for building materials transport, also through the use of an open platform and app.
It is designed as a digital marketplace for construction material transports in the main city regions in Europe, although the focus is on Stockholm at the moment. The company said that through smart algorithms, Hauly matched transport jobs with haulage firms and drivers.
The basic idea behind Hauly is that almost inevitably, a truck will be empty on a return run.
Loop Industries said that haulers would be provided with more job opportunities with higher margins by matching empty truckloads with transports nearby, and transport buyers would be provided with the best deals possible.
Torell said, "Someone can contact to say they need to transport something from A to B, and the haulage company can bid for it.
"Haulers can bid for return journeys, and there is potential that they may not need as many trucks. It also reduces the cost for construction companies."
There was a launch in June, but it was expected to start in earnest after the Swedish holiday period.
There is also third initiative in Loop Rocks Express, which uses the Loop Rocks network with the addition of quarries that can offer new material in addition to the material that the company loops between construction sites.
Digital jobsite
While Loop Industries is an independent company, NCC itself is exploring the possibilities of the digital jobsite, using GPS, drones and, again, apps.
Over 400 years ago it was recognised that knowledge is power. Data is knowledge. However, it is often said that it is all very well gathering data – it's what you do with it that matters. The key is that it is the most relevant data, and it has then to be used constructively and effectively.
Efficiency on a construction site can be maximised by using relevant data, and part of that is knowing what is happening where, and with which machine.
Magnus Alfredsson is senior advisor, infrastructure engineering and sustainable development at NCC.
He acknowledged that the way a jobsite is viewed had changed, with drones and photogrammetry available to measure it and to know what is going on. While less accurate, it is quick.
Having looked at what was available to help gather jobsite data, NCC asked itself how it could own it, and so the idea of a smartphone app came up, "to help us to see what the machines are doing". It is called Mass Control.
Alfredsson said, "Today, you can buy a lot of IT systems, but there is always too much, or it misses important data. Now we know what we want.
"It doesn't need to be too accurate. We can, for example, use m3 not mm3. We are learning what we need."
He said it was important that the research into this method of gathering of data was steered.
"You can't steer if you don't know what it is, so we are doing it ourselves in a small way to find out."
As Alfredsson put it, "We want to get answers without asking", and the main question that is not being asked is whether they can make production more efficient.
One reason not to ask is, he added, the tendency for people to answer "Oh, it's fine".
Excavator loads
One element of the research to look for the best efficiency is being undertaken with Volvo Construction Equipment to measure how many excavator loads are actually ending up on a truck. He gave one example where it was proved that 700 too many transports were made in a year.
"We found that it was better to measure in the bucket, because the truck just says what the maximum is. Now we have a sensor that can measure while the bucket is moving."
This, said Alfredsson, was all about obtaining better evidence of what was going where.
"We have a full record of things we need to know but don't," he said. "This can help with a contract dispute, for example. And everything is very measurable now for tendering. We can learn for the next project."
The information is instant, too, and can be viewed on site. The positions of trucks can be seen in real time. All the information is sent to the cloud.
"Subcontractors need to see that it's helping them. It will take quite a time until we can use it on every project," said Alfredsson. "We must work out what we need."
He added that being able to obtain all this data could lead to contractors owning machines rather than renting, and that this was being "discussed with upstairs" at the moment.
"This would be a major change, but we've just started the conversation."
Research in other directions includes looking at autonomous and electric vehicles on the roads – including electrification of the roads – and in construction, with discussions taking place to speed up development.
Alfredsson said that autonomous vehicles on the roads were one thing, but construction was much easier.
And he added that there was another result of this march towards Industry 4.0. He highlighted the fact that it was proving difficult to recruit young people into the construction industry, but that the introduction of autonomous vehicles could help attract a different demographic.
As is the case with Loop Rocks, the type of person needed and being enticed into construction could be said to be changing, in much the same way that the technology is.