Winner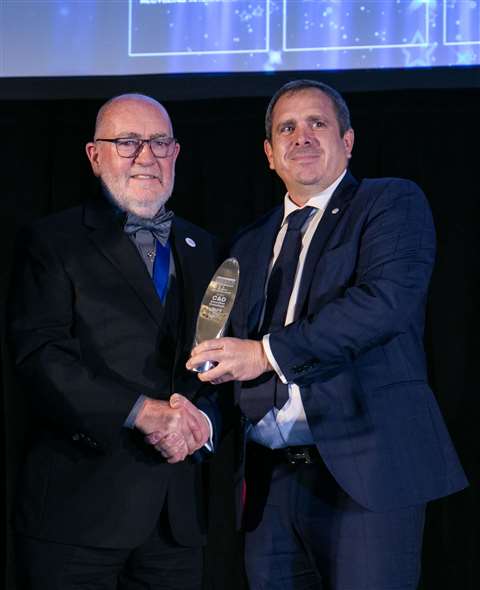 C&D Demolition Consultants, S Evans & Sons, Safedem
Country
United Kingdom
Project
British Steel Coke Hopper
Also shortlisted
Delta Group (Australia)
Fàbio Bruno USA
Summary
Explosive demolition is by definition a specialist and somewhat niche category, so it was a smaller, but no less significant, shortlist than other awards contested on the night.
At the same time, the explosive award has always attracted truly international fields of entrants, with previous recent winners including French company Cardem and Jet Demolition of South Africa.
So it proved again with the eventual winner C&D Demolition Consultants and its partners, all based in Britain, heading off stiff competition from Australia and North America.
C&D's eventual triumph was summed up by the judges who said: "Explosive demolitions of big metal structures are always complicated, requiring expertise in temporary stability, specific and carefully carried out pre-cuts and perfect timing."
The company was able to show this in the winning project, which took place in Scunthorpe in the north of England.
British Steel required a 4,000 t steel coking tower to be removed safely, to allow it to invest in the next stage of the plant's growth.
Bringing down a structure 75 m (246 ft) tall down is a big task, made even more complicated by the fact that a coke hopper was present inside and full of 1,500 t of product.
The principal contractor brought in explosive specialist Safedem and industry experts C&D to map out the process and oversee the safety exclusion zone.
After significant consultation it was decided that two blowdowns should be completed, safely removing the coke hopper and giving the relevant space required to complete the second blowdown of the coke tower. Both explosions were completed safely.