Winner Jet Demolition
Country South Africa
Project Bank of Lisbon implosion
Also shortlisted
Alford Technologies (United Kingdom) and Delta Group (Australia)
Precision Demolition Company (United Kingdom)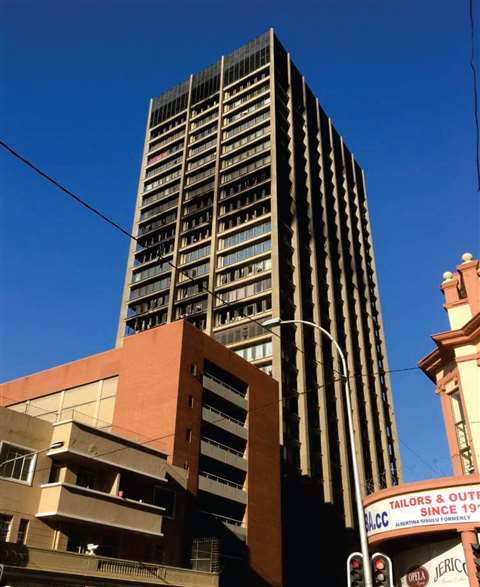 Having recorded wins in 2017, 2018 and 2019 – in a different category each time – Jet went back to the Explosive award for 2020 and again proved successful. Its controlled demolition of Johannesburg's fire-damaged Bank of Lisbon building, executed on behalf of the Gauteng Department of Infrastructure Development, concluded in March 2020 having employed over 120 people working close to 220,000 hours between them.
Furthermore, Jet used 920 kg (2,028 lb) of explosive in the project and achieved a waste recycling rate of 93.4%.
Jet said it was a daunting task to implode the 108 m (354 ft) structurally compromised building within an extremely restricted basement footprint, without damaging neighbouring structures as close as 7.8 (25 ft) away.
Premature collapse of the building had been a serious concern so extensive back propping, with an electronic movement detection system, was installed.
Managing director Joe Brinkmann told the online audience: "It was a very, very difficult project indeed. I have to thank all of our people, who always give their best, it was a very difficult job but a very pleasing result."