Extending equipment life: Making it last
Equipment reconditioning is not only an environmentally friendly option that extends the life of a machine, but it can also be a useful way of managing a fleet to meet changing demands.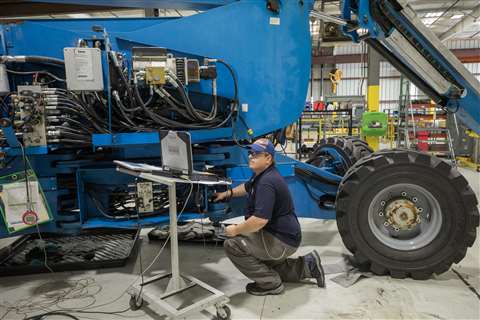 Bob Bartley, Genie Senior Director of Product Support and Service Solutions, Terex AWP, told IRN, "Fleet reconditioning enables rental store owners to maintain a blended fleet of older and new equipment to best meet the changing demands of rental customers. And, keeping equipment in service longer is a greener alternative than disposal."
He added that fleet reconditioning gives rental companies the option to have a unit configured to meet a customer's particular specifications regarding power, drive and other add-on features.
Bartley joined Genie Industries in 2000 as a field service representative. Prior to that, he spent 23 years as service manager for aerial lift dealer Adco Equipment, which was acquired by United Rentals.
Reconditioning centre
Genie offers fleet reconditioning services to customers in North America through its reconditioning centre in Oklahoma, US. The models it reconditions include Genie Z (articulated) and S (telescopic) booms, as well as big-deck GS scissor models.
Each machine is inspected to determine the services needed, and then components are repaired, rebuilt or replaced as required.
This process includes everything from the hydraulic, mechanical and electrical systems, engine components, decals and manuals. It also includes warranty work and updates issued in product bulletins and safety recalls.
Bartley said, "With a reconditioned machine, rental store owners can expect to get five more years of reliable and efficient operation from a unit they already own."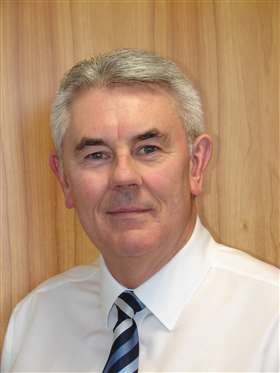 Steve Couling, Managing Director of Access Platform Sales (APS), the UK and Ireland authorised distributor for Hinowa and a UK approved distributor for Genie and Niftylift, predicts that the increased focus on sustainability in the access rental market will lead to a change in financial model that takes into account the full lifetime value of equipment.
Couling has been Managing Director of APS since 2014, having previously worked as Managing Director at vehicle mounted specialist Versalift UK for 10 years.
Rather than looking at units in terms of their up-front cost, companies will become more interested in the cost per week or month, according to Couling.
Multiple lives
As a result, access platforms will be designed so that they can have three or four lives rather than just one or two.
"A new platform will start off being supplied under a lease arrangement to a large and established hire company," Couling says. "It might then be sold on to a start-up hire company. Then it might be refurbished and move into the end-user market."
This model is made possible by the growing reliability of access platforms which, in large part, is based on the increasingly sophisticated sensor and telemetry systems they are fitted with. The data can be used by manufacturers to better predict machine reliability and maintenance costs.
However, this can be a double-edged sword when it comes to refurbishment. Sensors and telemetry also enable design boundaries to be pushed, which leads to additional strain being placed on platform frames. This can shorten a unit's life, depending on the type of platform.
APS refurbishes platforms for rental companies or for resale under the company's Approved Used brand.
Couling said, "Some manufacturers are good at supporting refurbishment. Niftylift, for example, is one of them. To refurbish a platform fully we need access to key parts like boom arms perhaps 10 years down the line, which may not always be the case.
"I can see refurbishment growing in popularity and there is a case for refurbishing even more sophisticated platforms. But manufacturers need to be supportive and there has to be a demand from the marketplace for this trend to grow in strength."
Seal of approval
APS Approved Used platforms are sold with a six-month onsite warranty, which means an APS engineer will attend the machine at the customer's depot or jobsite if warranty-backed repairs are needed.
In European countries where Wacker Neuson sells its equipment directly, such as Germany, the company notes the complete rebuilding of equipment is generally reserved for particularly high-value units, whereas reconditioning is more common for both high- and medium-value equipment. Also, compact equipment is more likely to be reconditioned than smaller equipment.
In those direct sales markets, Wacker Neuson also offers used machines, including those from its rental fleet, which comprises 10,000 units.
These were said to be more popular among smaller, regionally active rental companies for supplementing their fleets. Larger rental firms primarily renew their fleets with new machines, according to Wacker Neuson.
'Premium used'
The used equipment is sold through Wacker Neuson's 'Premium Used' programme, which guarantees that the products are a maximum of 24 months old and are particularly well maintained.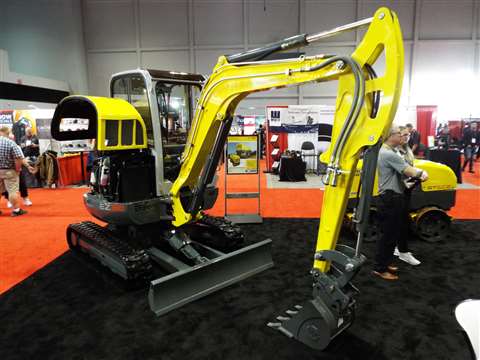 Over in the US, the manufacturer offers a Certified Pre-owned (CPO) equipment programme.
Joe Wick, Dealer Development and Aftermarket Services Manager at Wacker Neuson, told IRN that the programme, which has been running for a year, came as a result of demand from dealers.
"Old equipment from dealers' rental fleets gets put into the programme," Wick said. "Pre-owned equipment goes through an inspection and refurbishment process before being offered through the company's used equipment programme."
Reconditioning partner
While 38 of Wacker Neuson's US dealers are certified to do the inspecting and reconditioning themselves, the manufacturer has also partnered up with industrial equipment supplier Palmer Johnson Power Systems, which has a reconditioning centre in Wisconsin.
Equipment must be no more than 3 years old, have less than 1,500 hours of use, and pass a total fluid analysis test.
The programme is for compact and select light equipment, including skid steers, compact tracked loaders, wheeled loaders, telehandlers, excavators, dumpers and trench rollers.
Wick said, "We'll wait to see how well this model works in the US before potentially introducing it to Europe."
Going with lower cost, used equipment enables a rental company to build its fleet and retain capital that might be better spent on attachments, additional equipment or other areas of the business.
However, there are certain things to look out for when buying used equipment. The condition of the machinery is obviously paramount – it is important to ask to see equipment utilisation, maintenance and repair records. However, Stephen Cook, Senior Manager of Used Equipment at United Rentals, highlights four other important aspects to consider when buying used equipment.
Warranty
The first is warranty, because even the best equipment may need unforeseen servicing or parts replacement.
"Check to see if the equipment provider offers an extended warranty programme that delivers bumper-to-bumper coverage for select components not designed to be replaced during the life of the product," says Cook.
Then there is equipment servicing. This is important especially as equipment becomes more complex, and tightening budgets and timelines make downtime more problematic.
Cook says, "Look to see if the equipment provider offers an equipment servicing programme that includes professional inspections, preventative maintenance and repairs by expert technicians."
This can save the cost of maintaining equipment in-house, which requires a parts inventory, workshop space and labour.
The next thing highlighted by Cook is financing; "Financing enables a company to manage the purchase cost over time, often helping to make it easier to buy the equipment."
Financing programmes should cover all equipment-related costs including warranty and freight.
Finally, Cook emphasises the importance of training, saying it is essential to create and maintain a successful safety culture, which drives both worker well-being and worksite productivity.
"Today, training formats have adapted to accommodate learners, often offered in classroom, online and in the field in multiple languages," says Cook.
Taking the guesswork out of residuals
Used equipment specialist Rouse Services has launched Rouse Residual Values, a self-service portal through which customers can get residual value estimates across a range of equipment, including aerial work platforms, telehandlers, heavy earthmoving, cranes, trucks, and trailers.
Rouse collects data for more than US$14 billion worth of new and used equipment sales transactions annually. It can use this historical data to generate residual value estimates for equipment up to eight years into the future.
This was said to be a useful tool for informing fleet management decisions.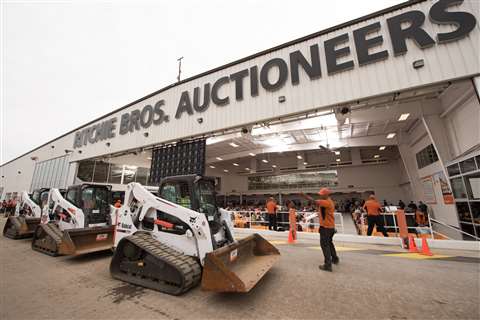 Managing used equipment sales
Sunbelt Rentals is using an asset management system from auction company Ritchie Bros to help manage used equipment sales from its US$10 billion rental fleet.
The company is using RB Asset Solutions, a cloud-based inventory management system (IMS) and an inspection application. The system includes tools to organise sales, data analytics, personalised webshops and equipment valuations.
Michael Guzman, Fleet Operations Manager at Sunbelt Rentals, said the system was helping it better manage the flow of its assets; "We have better visibility of our fleet, including items we are considering for disposition, which will be remarketed directly by Sunbelt or sold through one of Richie Bros' channels.
"We are improving the efficiency of our disposition process as well as recovery on equipment sold. We also can quickly review, in real-time, assets that have transacted by branch to align with our fleet plan."