Facing the challenge of residual petroleum vapours
By Lindsay Gale07 July 2009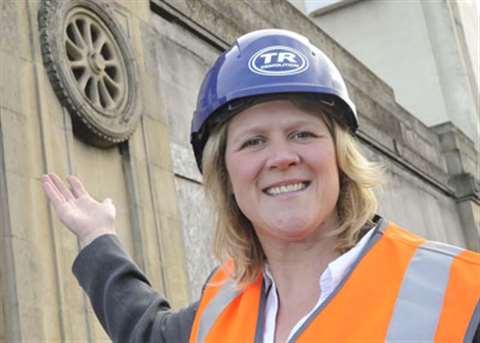 Petrol stations across the UK are increasingly disappearing from the roadside, creating a challenge for demolition because of the dangers created by petroleum vapour filled underground petrol storage facilities.
Bristol based TR Demolition specialises in the removal of redundant stations and the safe removal of their associated underground storage facilities. According to director Sharon Haskell: "Its a fact that petrol stations are fast disappearing from the roadsides in the UK, but after the closure they cannot just be abandoned. The underground tanks have to be dealt with at some point and given that they are still full of petrol fumes, they are a potential bomb and gave to be dealt with extremely carefully and expertly."
According to Ms Haskell, some of these tanks have in the past been filled with concrete in an effort to make them safe by displacing the fumes, but TR Demolition does not advocate this approach since it can create problems when the site is redeveloped - a large volume block of concrete is not easy to break up or remove from site.
Ms Haskell said: "All our systems are geared to the de-gassing and then the safe removal of these tanks and demolition of the station's buildings and the canopy too. We can also deal with the contaminated land from years of spillage of fuel that is usual on these sites."