Factory build for Van der Vlist
By Laura Hatton11 February 2015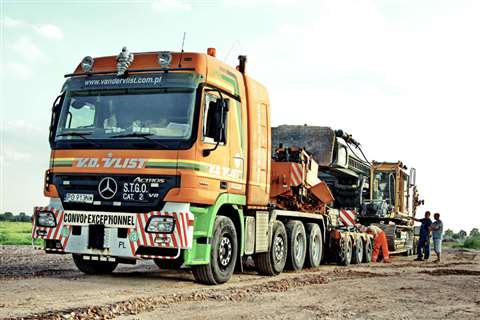 Transport company Van der Vlist helped transport five large piling rigs for the construction of a Volkswagen factory in Poland.
The factory is being constructed 30 km from Van der Vlist's Poznan office. The factory is due to start production in 2016.
To help meet the tight deadline for completion, construction company Pfahl König installed 3,500 concrete piles at the site before Christmas 2014. To help with the process, Van der Vlist transported five piling rigs, and many additional pieces and tools to the site.
The rigs were collected in Germany and transported to the factory site in Września, Poland, using modular trailers. The rigs weighed around 80 tonnes each and were 20 x 3.5 x 3.5 metres. For the delivery of the additional parts and tools, Van der Vlist used 25 separate trucks.
Once the task was completed, Van der Vlist transported the drilling rigs back to the depots.