Falcon buys 64 tonne Jaso tower
By Leila Steed28 June 2019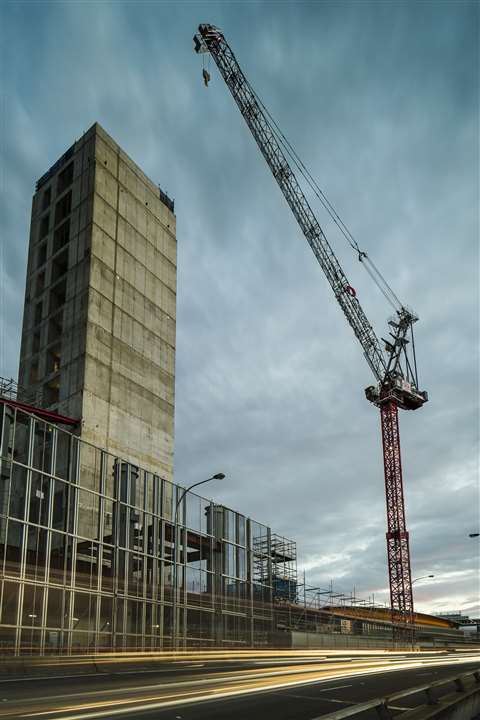 Crane rental company Falcon Tower Cranes has invested in a Jaso J780PA.64 tower crane, its largest machine to date.
With a 70 metre luffing jib, the J780PA.64 is one of the largest tower cranes in the UK. Its lift capacity is 64 tonnes with four falls of rope and it can lift up to 6.2 tonnes at its full 70 metre reach.
Ian Gray, national sales director at Flacon Tower Cranes, said, "Falcon has always been known for being able to offer its clients a complete range of tower cranes from self erecting models to large saddle and luffing machines. The Jaso J780PA.64 emphasises that this commitment extends to the largest modern cranes which are becoming more and more popular as different construction methods evolve."
The tower crane will be delivered to a project in Birmingham in October 2019 and joins 21 other tower cranes in the Falcon fleet with a lifting capacity of 20 tonnes and over.
Mikel Iturrioz, Jaso manager, said, "We are delighted to announce that our UK dealer for over 20 years has confirmed the order for our largest luffing jib tower crane. With global demand for the bigger lifters increasing, we are sure this will be the first of many in the UK market."
The first to be sold in Europe, only two other J780PA.64 models have been manufactured so far, both of which were delivered to Australia.