Fears of Californian dam flaws
By Thomas Allen19 June 2017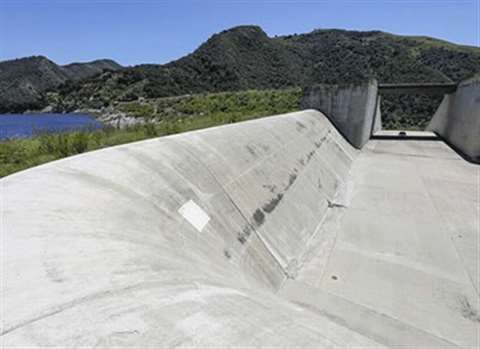 The state Division of Safety of Dams has ordered that over 50 dams in the state of California, US, undergo comprehensive assessment of their concrete spillways as soon as possible, amid fears that they might have design flaws similar to those that recently caused the spillway at Oroville Dam to crumble.
Of the more than 100 high-hazard dams that the Division of Safety of Dams oversees in California, over 50 were considered to be at risk, including the Lopez and Whale Rock dams.
Although these two dams retain a smaller volume of water than the Oroville dam, the cement spillways designed to safely redirect potential floodwater were built in the same decade as Oroville – the 1960s. The dam operators are therefore eager to learn lessons so that they can make the necessary improvements.
High-hazard dams are categorised as such because of their height, the volume of water stored behind the dams and the risk posed to those living downstream.
"Many of these dams are quite old," said Daniel Meyersohn, a project engineer with the Division of Safety of Dams. "Because they're not designed or built to current design standards, we question their ability to work as designed or intended."
The state agency has already completed an assessment of Lopez Dam and found that the spillway "may have potential geologic, structural, or performance issues that could jeopardise its ability to safely pass a flood event".
Mark Hutchinson, deputy director of San Luis Obispo County Public Works, has been reviewing old design documents for Lopez Dam and old inspection reports. He agreed that this is a good opportunity to reassess the facilities comprehensively, but he is frustrated with a lack of information coming from the Department of Water Resources.