FEATURE: Generating innovation
By Joe Malone18 January 2017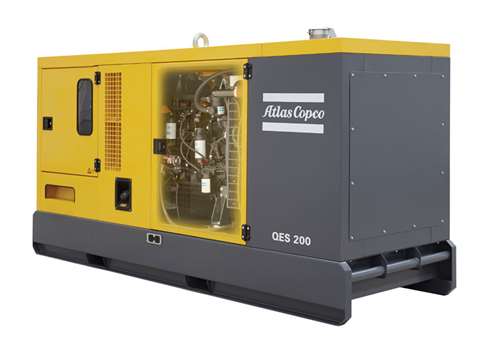 While manufacturers of generators continue to innovate, aiming to stay ahead of the game, customers are likely to face big challenges, as the deadline closes in on the proposed EU Stage V emissions regulation, according to Pachal Duponcheele, product manager, generators and lighting systems EMEA, Doosan Portable.
The enhanced standards will come into force in 2019, and Mr Duponcheele believes the price impact will be "considerable". He said, "We have to think that its first time that generators will face an emissions change. The reality of this will hit home for first time in portable generators. This will be a big challenge for customers, as the price impact will be considerable."
He added that the key factor for generators was that they would have to "miss out on climbing the staircase", rather than making gradual changes.
The company has experienced strong demand in the rental market for generators, said Duponcheele, but he claimed the future remained unclear. He said, "We live in an uncertain environment at the moment, so companies are not ordering for quarters in the future. This was already happening before Brexit. Brexit will have an impact on suppliers of products from Europe to the UK, or UK exporting to Europe."
Mr Duponcheele added, however, that Doosan Portable Power was expecting stable growth over the next few years. He said, "Generators rely on rental, with around 80 to 90% of generators sold via rental companies, because the market is unpredictable. The need for it is temporary.
"Manufacturers push the risk to rental companies for portable generators. Now in uncertain times, rent is safer. However, there is still huge potential for Doosan to improve. Generally, the generators sector has a big potential for growth over the next five years."
The company has recently launched its new G400-IIIA and G500-IIIA generators, which are said to meet EU Stage IIIA engine emission regulations for generators.
As well as improving in its emissions standards, the generators claim to have been redesigned to offer increased reliability, high performance and a wider choice of features to meet the needs of temporary power applications.
When operating at maximum capacity, the G400-IIIA produces an output of 400kVa, while the G500-IIIA produces an output of 500kVa. Output performance stability has also improved due to an optimised powertrain, which features a combination of Scania Stage IIIA engines and Leroy Somer alternatives.
Fuel efficiency has also improved, claims Doosan Portable Power, due to the use of variable speed radiator fans for both models. The generators have a standard fuel storage capacity offering a minimum of ten hours of autonomous operation, while a 24-hour on-board fuel tank configuration is also available as an added option.
Double the size
Atlas Copco is doubling the size of its QES portable generator range with six new models that are said to be designed to provide predictable power in a greater diversity of applications.
The new generators are more powerful than the original five launched from the range, as they produce an output from 60 to 200kVA, while the original five produce an output between 9 and 40kVa. Atlas Copco says it aims to provide rental users with a practical and trusted power solution with its new additions to the QES range.
Silent Plus range
Where Atlas Copco is has expanded its rental range, Spanish manufacturer Himoinsa has focused on reduced noise emissions with its new Silent Plus Range. The company claims its new range has reduced noise emissions without limiting the performance of the machine. The company's new range of generators include Yanmar, FPT-Iveco and Scania engines with outputs between 20 and 500kVA, and boast a noise level of around 60dB.
The first model in the Silent Plus Range is the HRFW-250 T5. The company says the low levels of noise are achieved through a more complex design of air intakes and outputs. Two exhaust silencers have also been added as standard, as well as improved insulating materials such as high-density, 100mm thick rock wool. Silent blocks have also been sized specifically for the engine-alternator assembly and its dynamic characteristics, says Himoinsa.
Himoinsa says the new range is geared towards the rental market, with enhancements for applications ideal for work in urban areas where there are greater acoustic restrictions. The unit has also been fitted with a watertight and highly-resistant canopy, and boasts wide doors with more hard-wearing stainless steel locks, making it easier to maintain.
The HRFW-250 T5 also comes with a 1,660 litre tank, which the company says adds to the low consumption of its common rail injection engine, and allows it to run for 30 hours without having to refuel.
Also adding to its range is Belgian generator specialist Europower, which has launched a new 3000rpm rental generator range. The company said its range was more compact than its previous machines, but that they were highly reliable. It says the Kubota engines which are used have life-spans of at least 7500h in 3000rpm, with planned maintenance intervals. It says parallel operation between generating sets, remote monitoring, automatic oil filling, spark arresters and much more would also be present on the latest rental models.
In the large size segment of the market, comes an interesting development from Kohler, the company that also operates the SDMO brand of gensets. Kohler has launched a new range of large diesel industrial generators, which it says are designed to deliver improved durability and reliability.
The company's new KD Series includes generator sets with a capacity between 800 and 4200kVA, which are powered by a new line of G-Drive engines.
Kohler says the generators are available globally under the Kohler and Kohler-SDMO brands, with its targeted industries including water treatment, oil and gas, telecommunications, and mining.
The company claims its generators deliver the "best fuel consumption" at more nodes than any other competitor between 800 and 2500kW, while they were designed to meet global emissions regulations.
Tom Cromwell, group president-power for Kohler, said, "After a very collaborative and thorough worldwide development process, we're very pleased to be rolling out this new line of generators.
"We expect strong response to these advanced new gensets that will offer beneficial cost savings and unrivalled performance to our customers around the globe."
He added that the G-Drive engines were developed to provide "outstanding power density" and "complete dependability" in the field.
He said, "Because these are fully-integrated Kohler generators, we'll be able to stand behind this line in an elevated manner, which includes a comprehensive global three-year warranty."
Specific market
Meanwhile, John Deere Power Systems (JDPS) will present its first engine of its new generator drive range in 2017, which is says is aimed at non-emissions regulated markets. The product will cover the 200kVa prime node.
Arnaud Blanchard, market and product planner for the EMEA region, said, "Our OEMs and customers are asking for more cost-effective diesel engine solutions for power generation but won't compromise on the quality, reliability or performance."
Generac Mobile Products has launched its MMG625VT2 mobile generator.
The unit's marathon brushless alternator delivers an output up to 629kVA, and is driven by an EPA-compliant Volvo US Tier 2 flex engine. The sound-attenuated aluminium cabinet on the MMG625VT2 claims to keep sound levels to 83dB at 23ft during prime-power operation. It says the generator is designed with large doors and optional interior lighting for easy maintenance.
UK's JCB Power Products has celebrated ten years since it produced and sold the first JCB generator to coincide with the launch of the JCB engine. It is also a year since the acquisition of major UK producer of diesel generators Broadcrown Ltd was completed.
The milestones were celebrated at JCB Power Products' plant in Hixon, UK, and Mark Turner, group managing director – business operations, said, "This has been an exciting 12 months. When I look around the world where we now have generator businesses, it's evident that JCB Power Products will be a big part of our future."
At the small end of the market, for very small gensets for private DIY or professional use – the kind of thing that would find its way into a tool rental operation – Chicago Pneumatic has expanded its range of portable generators with the addition of four new CPPG inverter models, which it says are designed for contractors who require a clean and reliable source of AC power below 3kW.
The company's new CPPG inverters feature a recoil starter, producing a faster start-up time. Chicago Pneumatic claims the generators can operate efficiently in tough weather conditions, due to their rugged design and thermal protective features.
Tony Calippe, spokesperson at Chicago Pneumatic, said, "The CPPG Inverter complements our existing range of portable generators, which reflect Chicago Pneumatic's reputation for equipment that is robust and both simple to operate and maintain."
The CPPG inverter generators are available in 50 and 60Hz variants.
Finally, taking a slightly different view on products, Pump and power rental specialist SLD Pumps & Power in the UK has enhanced its hire fleet of power generation equipment following the purchase of thirty-six Kohler-SDMO Rental Compact sets.
This latest investment in Kohler-SDMO generators is said to be worth nearly £1 million (€1.17 million) and comprises a power band from 40 to 500kVA. The order was placed by Grant McIntosh, director and general manager, SLD Pumps & Power – Carrier Rental Systems UK Ltd, for delivery during December 2016.
Mr McIntosh, director and general manager, SLD Pumps & Power, said, "We have, once again, selected Kohler-SDMO principally because they manufactured to a high standards making them robust and ideally suited for the hire market. The Kohler-SDMO Rental Compact generator range is Stage IIIA and DEFRA compliant which provides the right level of specification for use with our aggregate and utility customers."