Felbermayr breaks ground on new HQ
By Alex Dahm15 October 2019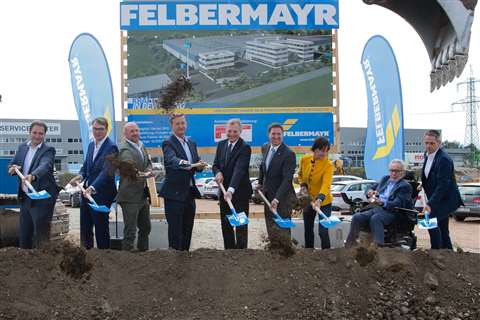 Austrian crane and transport specialist Felbermayr will get a new group headquarters in Wels-Oberthan, Austria.
A ground breaking ceremony took place to mark the start of construction on 17 September. Local dignitaries in attendance were Thomas Stelzer, Upper Austrian state governor, and municipal leader Andreas Rabl.
Horst Felbermayr, group CEO, said the occasion marked the end of many years searching for the right location, "We were looking for a long time, had to overcome many hurdles and also make some compromises. Today I am delighted to be able to give the starting signal for future generations."
The new build will include an employee restaurant, fitness area and a childcare facility. "This will create an ideal working environment for balancing work and family," Felbermayr continued.
Completion is planned for the second quarter of 2021. It will accommodate the 700 employees in 100,000 square metres of space on a 40,000 square metre footprint.