Felbermayr opens its new depot in Germany
By Ian Vallely10 November 2016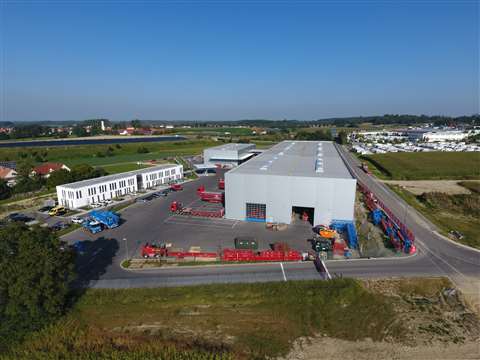 Austrian company Felbermayr's subsidiaries Wimmer Maschinentransporte and Hagn Umwelttechnik in Germany have marked the opening of their new home. The site, covering around 40,000 square metres, is in the Sulzemoos industrial park, northwest of Munich in Germany.
Around 250 guests were invited to the opening ceremony, whaich came about a year after Felbermayr announced its expansion into Germany. Attendees included customers and partners as well as Felbermayr managers. Guests were able to form an impression of Wimmer, a company specializing in special transport and industrial equipment as well as crane rental.
Hagn, a company specialising in landfill construction and environmental engineering, presented a short film about cleaning up a power station discharge canal.