Ferrovial for US$1.4 billion road project
By Thomas Allen09 November 2017
A consortium led by Spain-based Ferrovial's subsidiary Cintra has been selected to upgrade and maintain the road network in western Melbourne, Australia.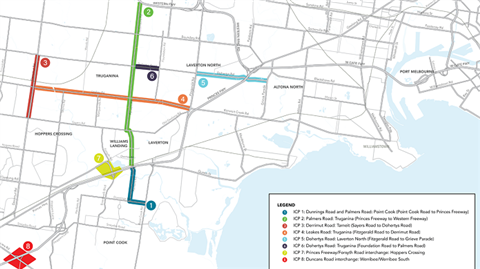 The Netflow joint venture, formed with Australian infrastructure investment company Plenary, was selected by the State of Victoria and will be responsible for the design, construction and financing of the works, as well as the subsequent maintenance of the roads.
The Western Roads Upgrade project aims to increase road capacity and improve driver safety in an area where the population growth is expected to accelerate in coming years.
It will involve the upgrading and duplication of six suburban arterial roads, the construction of two new interchanges, and the rehabilitation and maintenance of the more than 700km of lane that comprise the road network.
Enrique Díaz-Rato, CEO of Cintra, said, "Being selected as preferred respondent in this project represents an important achievement for Cintra in Australia. In addition, it strengthens our relationship with Plenary through the Netflow joint venture."
Design and construction works are due to start in the coming months, once financial close has been achieved.
With an expected completion date of 2020, the concession will run for a further 20 years, at which point Ferrovial's subsidiaries Broadspectrum and Amey will take charge of maintenance.