Ferrovial trials wearable safety solutions
Spain-based construction group Ferrovial is reported to have tested a system of wearables to improve safety conditions for workers on its projects.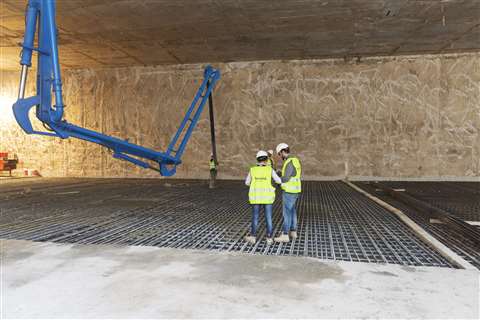 The company's goal is to eliminate the risk of workers being hit by heavy machinery — which is reported to be one of the leading causes of injuries on construction sites.
The wearable was first tested in the US by Ferrovial's construction subsidiary Webber and following the success of the first trial, pilot projects were rolled out on the Club del Mar expansion project in Palma de Mallorca, Spain, and on the Oporto Metro extension in Portugal.
In a press release, Ferrovial said that it is, "firmly committed to innovation and technology, particularly in applications to improve the safety of both workers and users of the company's infrastructures. Health and safety are core features of the company's strategy, with prevention as a key element".