Fibre rope guidance from FEM
By Alex Dahm13 September 2017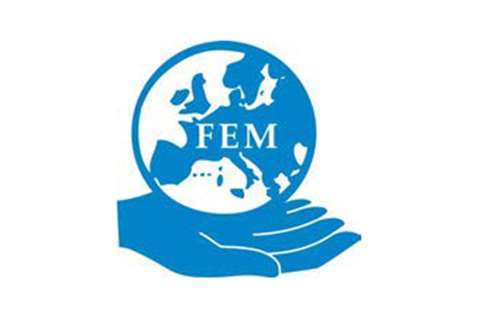 European materials handling Federation FEM has published guidelines on the safe use of high performance fibre ropes in mobile crane applications.
The publiction, FEM 5.024 Guideline Safe Use of High Performance Fibre Ropes in Mobile Crane Applications, was produced by the FEM Product Group Cranes and Lifting Equipment.
Hoisting and other ropes made from synthetice fibres instead of steel wire are gaining popularity as they have some strong advantages for crane application. While substitution can often be fairly straightforward certain things have to be considered when changing from steel to high performance fibre rope (HPFR).
To take full advantage of the benefits would require the crane to be fully redesigned which is something for the future. In the meantime, FEM said its new guideline "is the first guidance document to extensively cover the design and safe use of HPFR on mobile cranes, including also the running rope on multilayer drums for hoisting purposes."
Limited experience of HPFR in mobile cranes compared with steel makes it somewhat of an unknown. The new guidance is a safety concept. "It sets the safety margin at discard of rope and the experimental proof of competence is achieved by a qualification test. This ensures that there is still sufficient safety for the application when the rope is replaced, irrespective of the design factor at the beginning of its service life while at the same time allowing for differences in rope and rope drive design," FEM explained.
For this initial guidance the industry and academic experts on the team agreed on a "relatively conservative safety level which is comparable to the use of wire ropes." As experience is gained through longer term use of HPFR in mobile crane applications, FEM aims to prove guidance on theoretical proof of concept and to extend it to other crane types.
Commenting on the new guidelines, Klaus Meissner, FEM mobile crane president, said, "Over the course of the last two years, the experts of our working group have developed an excellent safety concept which will serve to promote the safe use of fibre ropes in mobile crane applications around the world. This step enables the use of HPFR in mobile cranes and I expect a bright future for HPFR in crane applications."