Financial Benchmark Study provides valuable feedback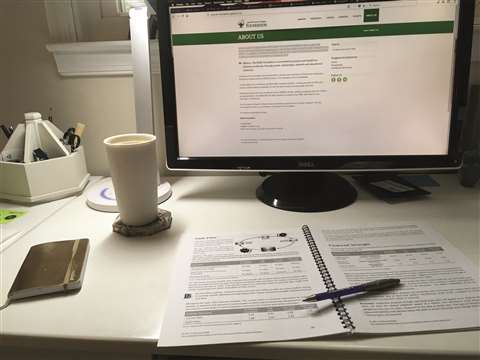 Funded by the Specialized Carriers & Rigging Foundation and underwritten by Unified Logistics and Hays Companies, the purpose of the Financial Benchmark Study is to demonstrate possibilities by measuring real financial results of SC&RA member companies, which ultimately provides valuable feedback that help industry companies compare their own numbers to other similar companies.
For the 2017 study, the SC&R Foundation commissioned Profit Soup – a financial education, benchmarking and coaching company – to study members' financial results. Information used to compile the study is held in confidence by Profit Soup and is not shared with the Foundation, SC&RA or any other party. Only the aggregate results included in the study have been shared.
Ultimately, during a two-day seminar, each participating member receives a confidential financial assessment workbook containing their own company results along with comparable benchmarks from this report. The financial assessment workbook is a starting point for planning a management strategy to capitalize on strengths and direct actions, plans and resources toward areas to improve.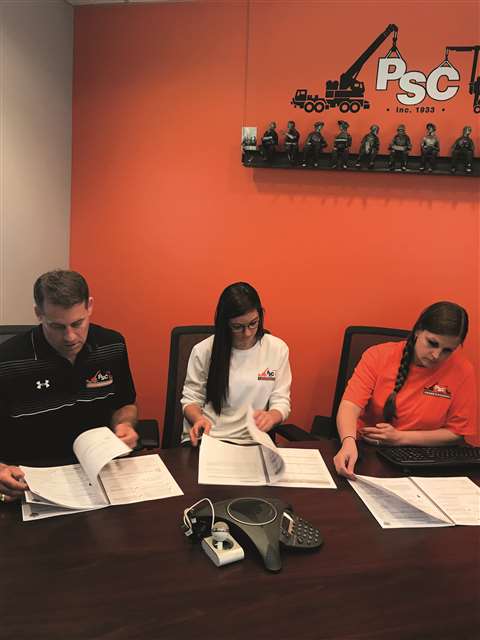 Valuable benchmarks
Underwriter Unified Logistics has been an SC&RA member since 2007 and is a holding company for multiple Association companies on the trucking side.
"When we became members, we started to see patterns with old financial benchmark studies," said Unified CEO Geoff Davis. "We heard discussions from folks about what was really needed in the industry, so we got involved with the study after attending one of the seminars and decided that the training from the SC&RA Financial Forum was so valuable that we brought in the guy (Mike Whitlock) who delivers it and trained all of our people – nationwide – with our own information onsite. It's the best process we've found, and it all grows out of that study."
In 2013, Unified decided they wanted to underwrite the Financial Benchmark Study for the Association.
"We also suggested that we add some points in there about exit strategies and the ability to value the company and look at your return on assets," indicated Davis. "The neat thing about the study is it works for both transport and crane and rigging companies – because there's a section on lift and a section on transport. And because of the changes in our market, we've added the ability to delineate how much of your revenue comes from running in your own trucks or cranes, or if you broker it out or have sub-contractors."
Davis, a current Foundation Board member, also pointed out that, "Members are able to ask themselves: 'How much of our revenue (or what's the difference in dollar effectiveness) comes from using other people's equipment but controlling the orders or managing the project overall?'"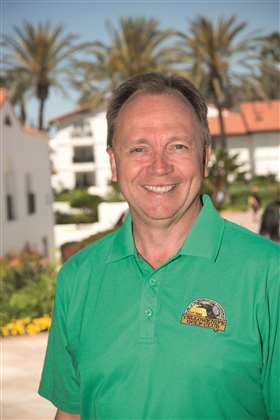 "
They can see: Have I lost performance since I got bigger or do I need to get to another level to get more profit to stick to the bottom line?
"
Geoff Davis, CEO, Unified Logistics
Bang for the buck
One highlight he certainly emphasized was bang for the buck.
"If a member hired someone to come in and do a high-level valuation and analysis and financial performance assessment on the company – at minimum, it would cost five to ten thousand dollars. But if they take the time and use the information provided here, they can look to the outside world and see how they compare – for free. But you can basically do the work yourself, and Profit Soup and the Foundation bring the expertise to the members at basically no charge."
Driving results
"We've participated in the study every time the Foundation has provided the opportunity to do it," assured Jim Sever, president at PSC Crane & Rigging, and president of the SC&R Foundation.
"Every time, it provides an opportunity to dig a little deeper than we normally do into our numbers and learn new processes to analyze our numbers and also benchmark against the industry as a whole."
Sever said the two-day Forum forces people who are trying to manage their companies to work on the business rather than in the business.
"So, to that end, it's very beneficial to us," he said.
To get in on the study, SC&RA members have to submit financial information per the forms provided by Profit Soup.
"It's confidential, for sure, and during the seminar, participants go through the black-boxed numbers with a workbook provided by Mike Whitlock of Tannian Consulting," Sever noted. "It's an opportunity to dive into your own numbers to equate how you're doing from various comparisons: how you can drive better bottom-line results, and especially if you're trying to grow your business, what it's going to take cash-flow and profitably wise to allow for that growth to take place."
The study now covers exit strategies. "If that's an interest, obviously your goal as a business is to create value," said Sever. "As you're starting to get to a potential exit point, it goes through the processes of calculating what your business is truly worth. What are you truly driving of value, other than the equipment? What results are being driven financially from the efforts that you and your team are putting forth every day?"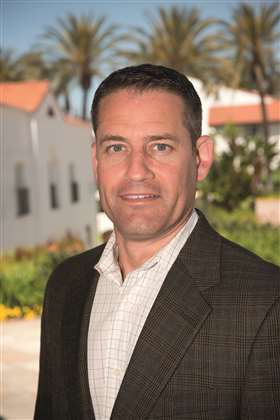 "Everytime, it provides an opportunity to dig a little deeper than we normally do into our numbers …and also benchmark against the industry as a whole."
Jim Sever, President, PSC Crane & Rigging
Strength in numbers
Essentially, the study is designed to help members look at the financial efficiency, effectiveness and performance of their company in relation to their peers.
"A peer can be in the same industry, same size, or peers can be larger or smaller than the member that's participating," said Davis. "They can see: 'Have I lost performance since I got bigger or do I need to get to another level to get more profit to stick to the bottom line?' They can also see what type of asset base they have – are they overfleeted or underfleeted – and how their earnings or revenue or profits are performing compared to an average sample."
Davis also noticed that members are clearly excited at what they get out of it.
"Several members, Unified included, put all of their companies' reports in their data, Davis said. "We not only underwrite it, but we put our businesses in it, which gives them a chance to see where they are.
You get that type of information in the hands of a business leader of a ten- to twenty-million-dollar business, and they understand that maybe they're overfleeted, or maybe they need more trucks, or maybe they've got too much rental expense and they could go out and buy a truck and save some money. Or maybe something is seasonal and they're better off not owning but renting for two months a year. The study supports this type of thinking – bringing data into a central place and helping members to run their businesses better."
Sever agreed: "You've got owners, CFOs and accounting managers there. Everyone in the room is having a-ha moments – which then allows for a lot of meaningful conversations about the topic. You're not going in and sharing your individual numbers to anyone, but you're talking about the concept – the process – even software and billing efficiencies, report mechanisms, dashboard mechanisms that show details. It's your information against the benchmark information as a reference."
Sever said the study inevitably allows him to educate his team, while also holding people accountable to specific tasks or processes.
"It has definitely led to measurables against benchmarks. We're using the information from the study to sit down with not only our accounting team, but our project managers, our estimators, and literally trying to educate them on business finance in a layman's terms way. And that only makes us stronger."
For more information on the SC&R Financial Benchmark Study, visit
www.scr-foundation.org/2017-benchmark-study.
The next study will take place in 2020 after financials from 2019 are available. The study is available free to SC&RA members and at a cost for non-members. To receive a copy, contact Jackie Roskos, jroskos@scranet.org