Firms bid to build airport terminal
By Andy Brown07 December 2017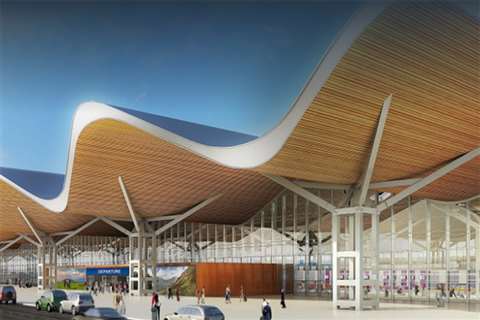 The Department of Transportation (DOTr) and the Bases Conversion and Development Authority (BCDA) have announced that seven firms submitted bid documents for the design, engineering, and construction of the Clark International Airport new terminal building in the Philippines.
The firms include China State Construction Engineering Corporation Ltd., China Harbour Engineering Company Ltd., Sinohydro Corporation Limited, the joint venture of Megawide-GMR Infrastructure (Singapore) Pte. Ltd., DDT Konstract Inc., R-II Builders Inc., and Tokwing Construction Corporation.
The Special Bids and Awards Committee (SBAC) recently conducted the opening, evaluation and deliberation of the eligibility documents submitted.
The technical proposals of the eligible firms will be opened on December 7, 2017. These will be subject to thorough evaluation by the SBAC. Qualified bidders will then move on to the next phase of the bidding which is the opening and evaluation of the financial documents scheduled on December 14, 2017. The Engineering, Procurement and Construction (EPC) Contract will be awarded to the winning bidder on December 15, 2017.
The Clark International Airport new terminal building will break ground on December 20, 2017 at Clark Civil Aviation Complex in Pampanga. The 12.5 billion Philippine Peso (US$237 million) project is expected to be completed in 2020.