First CTE delivery to Slovakia
By Euan Youdale24 June 2020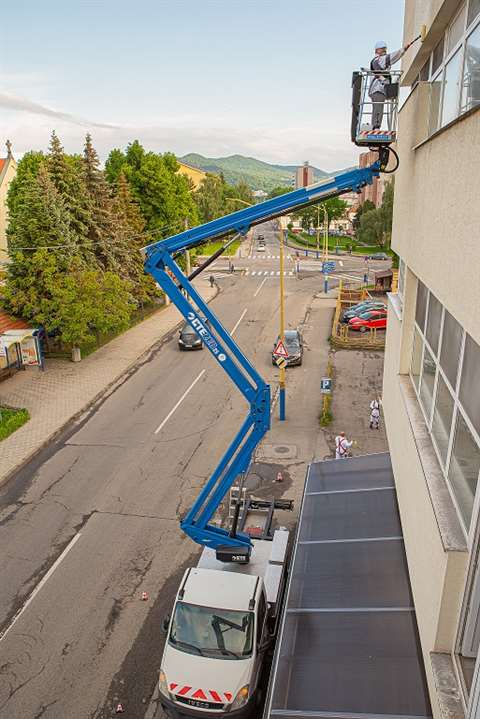 The first CTE ZED 25 HN, the newly-launched articulated truck mounted platform with in-shape stabilisation, has been delivered to the Slovakian customer TreeGuard through the manufacturer's dealer in the country HYCA.
The compact configuration of the stabilisers and the flexibility of CTE's ZED sigma boom convinced TreeGuard to invest in the model, said CTE.
Adrián Avuk, commercial director at Tree Guard said, "We already have the ZED 20.3HV and have experienced great flexibility given by this machine, especially the up and over feature.
"In the end, we ordered an HN model thanks to the 7 tonne chassis we provided. It is even better in practice since we can get much closer to the building, no need to use the outriggers horizontally."
The unit will be used mainly for maintenance, such as cleaning building facades, which is the main activity of the Slovak company.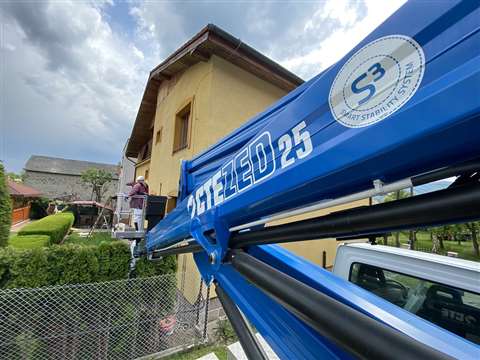 Tim Hunt, CTE area manager, added, "Adrián is a young enthusiastic entrepreneur and conducted extensive market research before making his decision so it was very satisfying to us that he choose a CTE solution."
The CTE ZED 25 HN has 25m working height, an outreach of 12m and a basket capacity of 250kg, a double pantograph and telescopic boom with two extensions. The model has proportional electro-hydraulic controls, simultaneously with acceleration and deceleration ramps for a more fluid control of the maneuvers.
Distributor HYCA has also recently purchased two CTE ZED 29 J kits to be installed on 18 tonne and 12 tonne chassis, respectively.