First electric Volvo models arrive in Norway
Two construction companies become first in the country to own the ECR25 electric excavator and L25 electric wheel loader models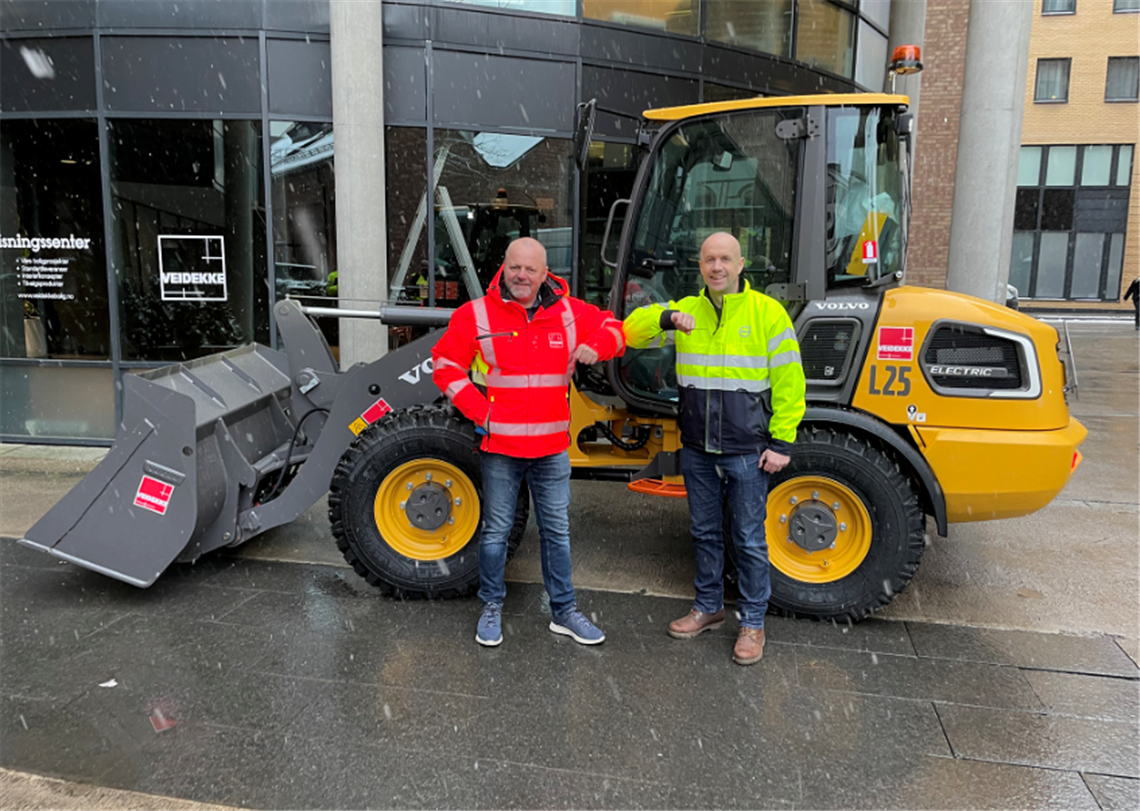 Two Norwegian companies have become the first in the country to take delivery of Volvo Construction Equipment's new compact electric machines.
Construction firms K Baugerød Anlegg and Veidekke, which were also among the first in the world to place orders for the models at Bauma Germany, respectively took delivery of the ECR25 electric excavator and the L25 electric wheeled loader models.
The compact machines were recently given to both companies by local dealer Volvo Maskin at a socially-distanced handover event.
Are Ellefsrud, machine manager at Veidekke added, "We are proud to be among the first construction companies in Norway to operate a Volvo electric machine and demonstrate to our customers and wider society that we take our role in caring for the environment and combatting climate change very seriously."
Designed for work urban environments, Volvo's 2.7-tonne ECR25 electric excavator and 5-tonne L25 electric loader are said to provide quieter operation with zero emissions. While Veidekke has plans to use its L25 Electric loader on a project for the Norwegian Public Roads Administration, K Baugerød Anlegg's new ER25 excavator will be used on its cable and pipeline construction projects in Oslo.
Sara Iselin Nysveen Bakke, general manager at K Baugerød Anlegg, said, "Our clients request more environmentally friendly solutions, and we want to be in the forefront. The new quiet and emission-free excavator will also make an immediate difference to the quality of life to the operator and other staff on site."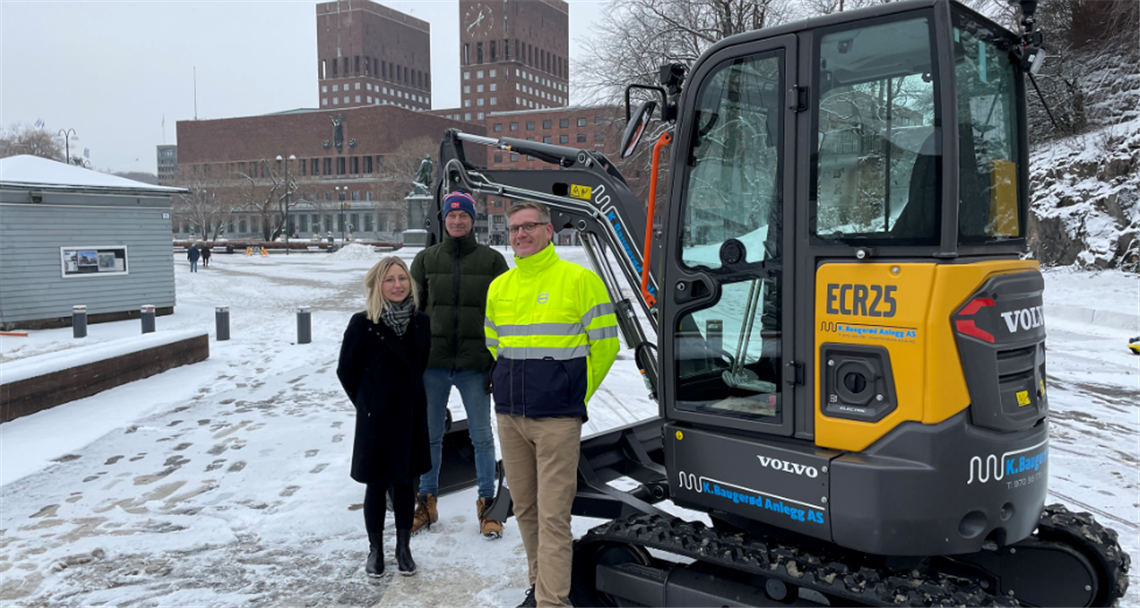 Supporting documents
Click links below to download and view individual files.
Sara Iselin Nysveen Bakke and Kai Baugerød, Formann, K Baugerød Anlegg_01.tif
Sara Iselin Nysveen Bakke, general manager, and Kai Baugerød, Formann at K Baugerød Anlegg take delivery of the first ECR25 electric excavator.
Size: 4.4 MB
Click to download
Are Ellefsrud, Veidekke and Kenneth Hansen, Volvo Maskin Norway_02.tif
Are Ellefsrud, machine manager at Veidekke and Kenneth Hansen from Volvo Maskin Norway with the new L25 electric loader
Size: 4.6 MB
Click to download