First Liebherr MK in New Zealand
By Leila Steed28 August 2019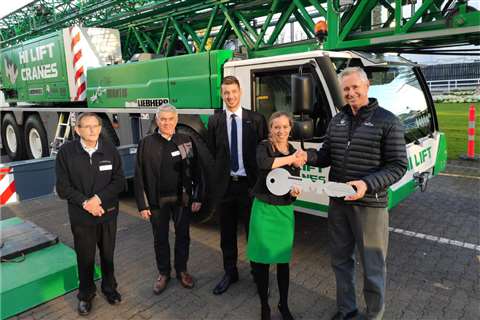 Hi Lift Cranes has received the first MK series mobile folding tower crane from Liebherr to be delivered to New Zealand.
A Liebherr MK 88 Plus mobile construction crane with an 8 tonne load capacity and a reach of up to 45 metres was delivered to the family-run company, which is said to be the oldest crane operator in New Zealand.
Manufacturer Liebherr handed over the machine at a special celebration event held in Auckland. Organised by Hi Lift, the company presented its new machine to both staff and customers.
Barrie Mabbott, Hi Lift Crane general manager, said that the model's footprint and fast assembly time would allow the company to avoid road closures and save costs. He added, "We have a clear vision of how the MK can change the market."