First SX-180 in Australasia
By Sarah McCay12 September 2014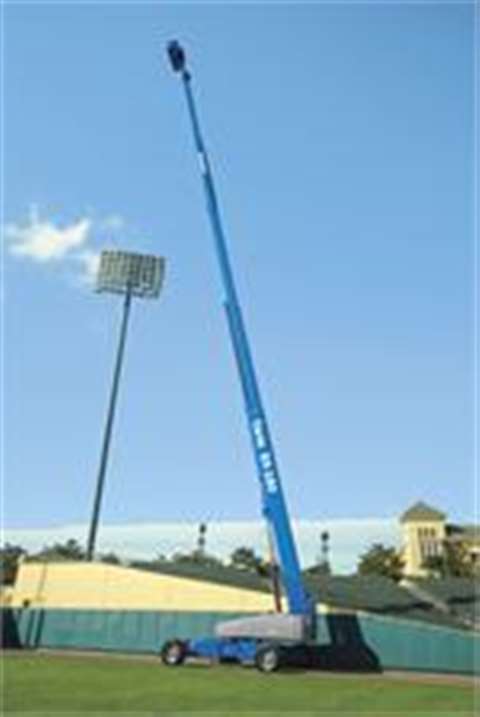 Rich Rigging of New Zealand has taken delivery of the first Genie SX-180 boom lift in Australasia, and has already put the unit through its paces with the assembly of a ship-to-shore gantry crane.
Rich Rigging specializes in the assembly, erection, disassembly, relocation and maintenance of ship-to-shore gantry cranes. The company holds an inventory of cranes, access equipment and general heavy rigging equipment. However, when owner Murray Rich saw the new Genie boom lift he knew it was the right piece of equipment for an upcoming project.
The SX-180 offers 180 ft (55 m) of vertical reach, making it ideal for use on the assembly of a new ship-to-shore gantry crane at Lyttelton, Port of Christchurch (LPC).
The port anticipates an increase in container volumes to 350,000 TEU (20 foot equivalent units) this year. This represents a new record of container volumes through LPC.
As part of an AU$ 26 million investment to support the increased demand, LPC purchased a fourth ship-to-shore gantry crane. Rich Rigging specified the SX-180 boom lift in the tender as a key element for the assembly of the 1700-piece crane.
The Genie SX-180 boom lift was central to the safe work method detailed for this contract. "We were confident that the Genie SX-180 boom lift would be the single piece of equipment that would make all the difference," said Rich.
On the work site, the operators found the unit easy to manoeuvre as the Genie SX-180 boom lift has the capability to move while fully extended.
"To have a boom free-on-wheels, capable of a working height of nearly 57 m (187 ft), is a great advantage for our access work," Rich said. "In addition to its height capability, the biggest benefit of the Genie SX-180 boom lift is the ability to move at height. The gain in efficiency over a man cage is substantial."
Assembly took just over three months and the fourth ship-to-shore gantry crane was commissioned in August 2014.
Rich Rigging bought its new SX-180 from Genie New Zealand distributor, Youngman Richardson & Co. Rich and his team were so impressed with Australasia's first SX-180 that the company has since ordered a second unit.