Flannery to succeed Kneeland as United CEO
By Murray Pollok09 January 2019
Michael Kneeland will end his 10 year tenure as CEO of United Rentals on 8 May this year and will be replaced by Matthew Flannery, United's current President and Chief Operating Officer. Kneeland will remain with United as non-executive Chairman.
Kneeland has spent 20 years with United, the last 10 as CEO, and has been at the helm during a period of remarkable growth. Since 2009 it has nearly doubled in size and now operates 1,200 locations with 18,800 employees and annual revenue of more than US$7.8 billion.
His successor as CEO, Matthew Flannery, also has a 20 year history with United Rentals, and has been the company's President since March 2018 and COO since 2012.
United's current Chairman, Jenne Britell, will also step down on 8 May, having served on the board for more than a decade.
Kneeland said, "This succession plan is the culmination of a thoughtful and comprehensive process, made easier by the depth of our executive talent. I've worked with Matt for 20 years – he's an outstanding leader who has been integral to the successful execution of our strategy.
"Through changes to our customer, fleet and services mix, we have enhanced our position as the market leader and truly transformed United Rentals. There is no better executive than Matt to take the helm given his years of experience and achievements, and I'm confident that our company will be in excellent hands."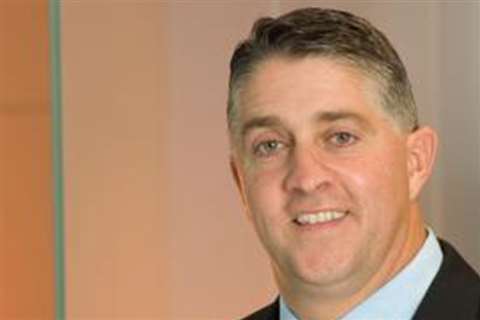 Flannery said he was honoured to take over as CEO; "Over the past 10 years, we've invested in growing our scale, technology and service offering to further differentiate United Rentals, and will continue to do so.
"There is tremendous opportunity to build on our leadership position. With the strong and sustainable business model we have today, our potential for continued value creation has never been greater."
United said Flannery had since 2012 led the execution of the company's growth strategy, resulting in significant organic expansion and the successful integration of more than a dozen acquisitions.
He previously served as Executive Vice President – Operations and Sales, and Senior Vice President – Operations East, following region and district management roles. He joined United Rentals in 1998 through its acquisition of McClinch Equipment.
Kneeland's more than 35 years of experience in the equipment rental industry include leadership positions with private and public companies. Before joining United in 1998, he held executive roles with Free State Industries, Inc. and Equipment Supply Company, the largest aerial equipment rental company in North America when it was acquired by United Rentals.