Flat top tower new from Linden Comansa
By Laura Hatton23 December 2015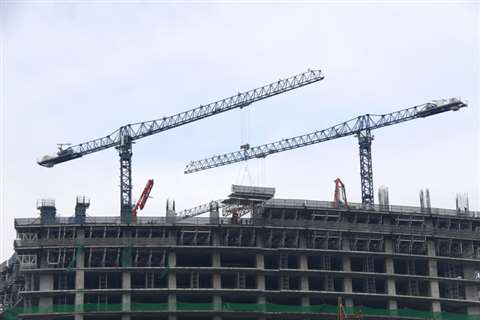 Crane manufacturer Linden Comansa has launched upgraded models of its LC2100 series of flat top tower cranes.
In the 18 tonne capacity range the 21LC335, 21LC550 and 21LC660s are now available with load capacities up to 20 tonnes. The increased capacity from 18 tonnes was achieved by strengthening the trolley and hook assembly.
In the 24 tonne capacity range, the 21LC550 now has a load capacity of 25 tonnes. It also has a new hoist cable, which has increased the drum capacity from 640 to 720 metres in the standard 65 kW motor and optional 110 kW motor, and from 1,450 to 1,580 metres in the optional 110 kW motor with a high-capacity Lebus drum, the manufacturer said.
New to the series is the 21LC450 crane, available in 20 and 25 tonne versions. The new model is designed on the 21LC400, but has modified hoist cable and trolley and hook assembly, newly designed turntable, slewing ring and cat head and is interchangeable with the new 25 tonne 21LC550.
The 21LC450 20t has a load capacity two tonnes greater than its predecessor, also with an improved load chart. The load capacity is increased in the 21LC450 25t by 7 tonnes, when compared with the 21LC400. In addition to the two versions of the 21LC400, the 21LC550 with a 12 tonne maximum load capacity has also been retired from the catalogue.