Fleet expansion for Mammoet USA
By Laura Hatton23 December 2015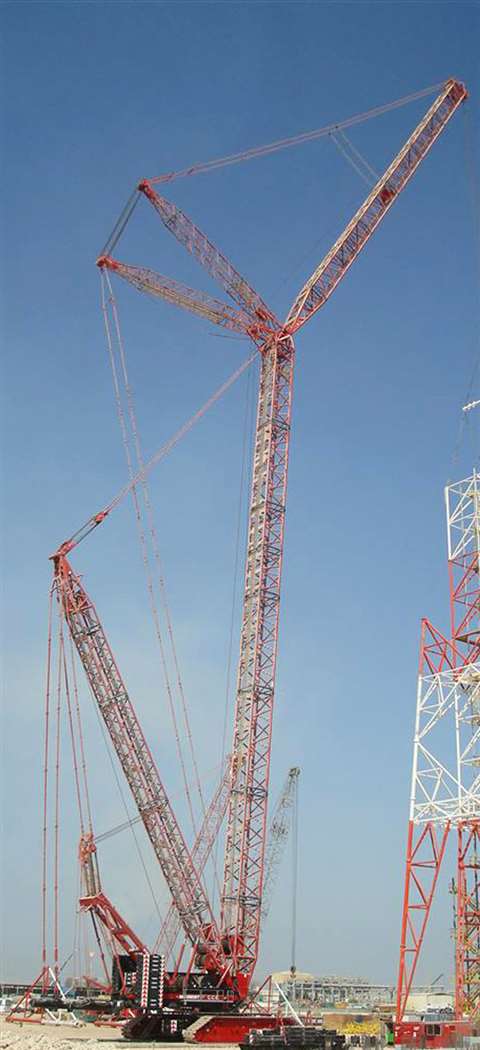 Heavy lift and specialized transport company Mammoet has added a Terex CC 8800-1 lattice boom crawler crane to its USA branch.
The deal is part of a US$ 100 million dollar investment in transport and lifting equipment in the Mammoet fleet, including a number of crawler cranes in the 100 to 600 tonne capacity range.
The 1,600 tonne capacity CC 8800-1 crawler crane will be used on Gulf Coast projects, including a cat cracker turnaround project at a Texas Gulf Coast refinery. When this project is finished the crane will continue on to several additional projects along the coast, a company spokesperson said.
The new cranes will expand Mammoet USA's total regional crane fleet to 75 units. The CC 8800-1 will also be available with a Boom Booster kit.
Pierre Mille, Mammoet USA sales director, said, "We are excited to introduce this brand new CC 8800-1 to the US market. Its large capacity and unmatched flexibility make it possible to be used in confined spaces without compromising its lifting abilities. The Boom Booster kit will also give the crane even greater capacity, specifically for tall vertical lifts."