Fletcher Building withdraws from construction sector
By Andy Brown19 February 2018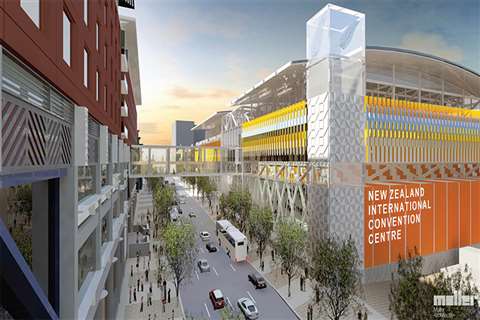 New Zealand's largest builder has announced that it will stop bidding for construction projects after its building and interiors (B+I) division generated a projected pre-tax loss of NZ$660 million (US$485 million) for 2018, a far greater loss than previously forecast.
The company, which employs approximately 20,000 people, will restrict its building arm to completing projects that are already under way. Other consequences of the loss include the cancellation of dividend payments and the resignation of Sir Ralph Norris, the chairman of the company.
In a statement Norris said: "As Chairman of Fletcher Building, our shareholders place significant faith in me to act in their best interests. This has always been my priority. I also know shareholders expect accountability from the Board for all aspects of the Company's performance.
"In this context I wish to announce that I will stand down as Chairman. To allow an orderly transition of the Board this will occur no later than the 2018 Annual Shareholders' Meeting."
Ross Taylor, the company's chief executive since November, said the decision was taken after a review conducted by accountant KPMG into 16 projects that accounted for about 90% of the construction backlog.
In a statement issued by the company he said: "Our absolute focus is finishing our remaining projects to a high quality for our customers. To achieve this, we are refocusing the entire B+I business on project delivery only, and ceasing all bidding on vertical construction projects in New Zealand. This will allow us to direct all resources in B+I to the completion of the current book.
"While our broader construction businesses continue to benefit from favourable market conditions and strong growth, the B+I market sector remains characterised by high contract risk and low margins. Unless these dynamics change we will no longer work in this sector."