Florida strong
By Lindsey Anderson09 October 2014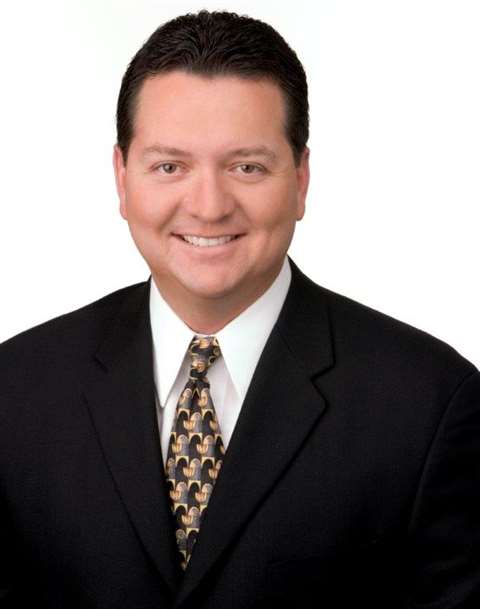 Lance Renzulli has been a part of the High Reach family since he was 13 years old. Summer break consisted of the young Renzulli doing a little bit of everything – washing parts, tending bins, tooling around in the parts department. Now the owner and president of re-branded High Reach 2, Renzulli, whose father purchased the company in 1978 and owned and operated it for 20 years following, has aided the company's growth, from re-entering the market in 2003 to currently operating four branches with 2,300 aerials and telehandlers.
"We've had a nice run for the past 11 years," Renzulli says.
In 1998, Renzulli's father sold to Nation's Rent and stepped back from the business. "He was done and retired," Renzulli says. "I worked for them for a little while, but then they went bankrupt."
So the younger Renzulli decided to follow a different path – and a non-compete clause – and opened a number of storage facilities.
"Former employees kept coming by and were under the assumption that we'd get back in business eventually," he laments. "I didn't know if we were going to do that, but it got me thinking. The storage facilities' leases were about to come up and we thought, 'Let's get our properties back.'"
With eight employees under his belt – all former High Reachers – Renzulli and his crew sliced and diced their way through the buying and leasing processes and before he knew it, they were gutting a former High Reach location and opening a state-of-the-art new rental company aptly named High Reach 2.
"I ordered 20 telehandlers from Terex as my first business proposal and then suddenly there we were with 300," Renzulli laughs. "It was a lot more than we expected."
Florida strong
Going into the Great Recession, Florida was one of the strongest states on the market – homes were still being built and tourist attractions called for the use of aerial and telehandler equipment. But, as it was robust and mighty in the early recession days, it quickly bottomed out and suffered some of the hardest times on its books.
Despite these economic and financial cliffs, High Reach 2 managed to keep its aerials utilization around 65 percent, while telehandlers lagged in the low 50 percentile range. "We downsized," Renzulli says. "We had 2,250 units and we dipped down to 1,670 over the course of three years."
Even though buildings were vacant, people still had to maintain properties that were out there, and that's where High Reach 2's fleet came in handy – "We're a specialized company and booms, scissor and telehandlers are our only three products," he says. "If I had half my fleet as dirt equipment during the recession, we wouldn't have even been close to that 60 percent utilization at all. It could have been really bad for a company like us – it could have been catastrophic."
As much as High Reach 2 (HR2) stayed afloat, the company suffered on the books. At its peak in 2007, HR2's gross revenues were $45 million and just three years later, that figure was cut in half and 2010 saw only $20 million in gross revenue.
By focusing on the company's strengths of aerials and telehandlers, Renzulli and his team managed to stay alive through renovation, repair, phasing out certain types of equipment (push-arounds and tow-behinds) and the selling aerial equipment.
"We have a good reputation for selling to other rental companies," Renzulli says. "If they're going to buy a machine, and they're going to buy a machine from somebody, it might as well be us."
During the harder times, HR2 might sell four machines and replace them with one, but now, the company can sell four machines and replace them with eight. "That's where it's turned," Renzulli says. "That's where the dollars come in. If we brought in over $50 million over the past 18 months, our regular equipment costs went from $70-80 million to over $111 million now."
Equipment and markets
Over the last 18 months, Florida has seen a cash injection from private investment money. About 19 months ago, HR2 started feeling the momentum, and with the forward motion, the company spent about $50 million in new fleet over the last 18 months. Its average fleet age shrunk from 56 months to 31 months. Last year was the best year the company has ever had on its books.
"I don't think the big strong ramp up over the past 18 months will double-fold over the next 18 months, but I'm sensing some good, steady, consistent growth," Renzulli says. "It will be a little slower rate than what we've seen over the past year, but I could be wrong."
Private money is fueling high-rise building, Renzulli says, and people are spending money. "The banks are lending, interest rates are low, people are borrowing," he says. "We're seeing residential construction and new construction."
Cruise terminals, theme parks, airport expansions – Orlando being the tourism icon that it is – there's a lot of people spending a lot of money to bring visitors to Florida. Also, even though NASA closing might be seen as a loss of jobs in the area, Renzulli says the private company that now owns property on the "Space Coast" provides HR2 with a good chunk of work. "We're doing just as much business out there – if not more – than we ever have."
For the next year, HR2 will invest in "probably $15-20 million" CapEx for its fleet. The company plans to be a little less aggressive, and believes the market will request what it needs.
"We brought in a lot of new equipment last year because we had such demand for used equipment [during the slower years]," Renzulli. "Some of the smaller companies that did make it out of the recession but aren't investing in aerials because of the expense are also re-renting from us. We have other companies that buy machines and parts from us."
Big boom plans?
Despite being a specialist in aerials and telehandlers, and re-renting some equipment, Renzulli has yet to pull the trigger on the big boom trend.
"We don't have one yet," he says of the 180-foot and 185-foot options on the market from Terex Aerial Work Platforms and JLG Industries, respectfully. "I want to see it out in the market for a little while."
Joking that he wants to "see someone else test it before" he does, Renzulli admits even if he were to buy a big boom, he doesn't have transports that could haul it. "That's kind of a hindrance," he says. "We know U.S. Markets, though, they're a customer from time to time, and if we need a big boom, we'll go to them and work with them."
That said, "I'm sure big booms are going to end up in this fleet sooner or later."
Local - or larger - competition
So what kind of competition does HR2 have locally – and nationally?
"Not so much since we are located only in Florida and not a national company," Renzulli says. "With the size of our fleet, Sunbelt and United are going to be our largest competitors and I'm proud of that. It's nice to know you're competing with some of the largest companies in the world. I try not to measure by size, I try to measure by us doing our best. If our phones keep ringing and our trucks keep hitting the road, then we're doing our job. If the market says it needs more machines and the banks say you have good credit, then we grow."
In Florida, a handful of rental companies have really downsized. The smaller companies that were independents that were really trying to be aggressive prior to the recession might have bit off more than they could chew, Renzulli says. A few went out of business, some are shell-shocked.
Renzulli says despite these downfalls for competitors, it has allowed HR2 to regrow its fleet again and organically get back to "normal" just like the company did at the beginning of 2003.
"Back then you had a handful of big companies: Sunbelts and Nations and Uniteds and RSCs," he says. "Now you have 2 to 1. There are only a few big brands left out there."
Old vs. New
Part of the excitement and joy speaking with Renzulli is his passion for his employees. "We have 145 employees," he says, "and almost half are from the first company. We came back to the market and they knew what to expect of me, I knew what to expect of them."
Renzulli has management in every store from the previous and original High Reach company. "It was a challenge to take five years off, but we got right back in without skipping a beat."
HR2 also recently inked a deal to purchase Genisys Software – a longtime provider. "We've talked with them two to three times a week over the last 10 years," Renzulli says of the relationship. "They went through bankruptcy last February, so we called up the owner and ended up purchasing Genisys in April. It's a really good software company, we're proud to own and we're looking to grow it."
With these niche opportunities, Renzulli's keen sense of business and a "good and steady" market, Renzulli trusts his strengths – and weaknesses – and plans to utilize those for some time to come.
"We know how to shrink. We know how to grow. And we know what our capabilities are."