Fluor JV wins US$1.5 billion nuclear contract
By Mike Hayes12 June 2017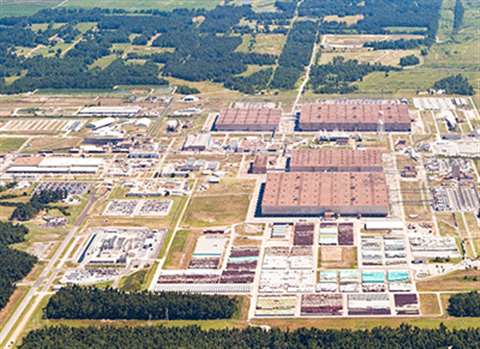 The US Department of Energy has awarded a US$1.5 billion nuclear deactivation contract to a joint venture (JV) including contractor Fluor Corporation.
The ten-year project will see the Four Rivers Nuclear Partnership (FRNP) – comprising CH2M, Fluor Corporation and BWX Technologies – undertaking deactivation and remediation work at the Paducah Gaseous Diffusion Plant in Kentucky.
The 1,400 hectare site, developed in the 1950s as part of the country's nuclear weapons complex, processed uranium for military reactors and nuclear weapons, until as recently as 2013.
The contract with FRNP calls for the decommissioning of 650 structures, properties and buildings throughout the site.
Fluor has been operating at the Paducah site for the past three years and in that time, according to the president of Fluor's government group, Bruce Stanski, the company has "made facilities safer by removing hazardous and radioactive materials, while improving the site's infrastructure."
Stanski added, "These efforts will save taxpayers millions of dollars over the next several years, while improving safety for the workers, the general public and the environment."
The base term of the FRNP contract is five years, and is valued at US$750 million, which will be followed by optional periods of three and two years, respectively, combining to bring the anticipated ten-year project up to the US$1.5 billion total.