Fluor sells AMECO Caribbean
By Thomas Allen17 August 2020
Global construction contractor Fluor has sold its Jamaican equipment rental business AMECO Caribbean to Stewart's Automotive Group (SAG) for $22 million. SAG is a Jamaican car sales and rental business that has an industrial division, Stewart Industrial, which sells construction equipment including JCB and Komatsu.
AMECO has been in Jamaica since 2001. The new company will operate as JAMECO Equipment Company Limited.
In September 2019, US-based Fluor announced plans to divest its AMECO rental business in order to focus on its core markets. This is the first sale in that process.
Jackie Stewart Lechler, JAMECO Equipment Company, said, "JAMECO Equipment Company Limited looks forward to continuing the fine tradition of premier fleet management service to which AMECO customers have become accustomed, to be complemented by the owner's transport industry experience."
Stewart's Automotive Group is a family-run car dealership operating in the English-speaking Caribbean and based in Jamaica, selling brands including Jaguar, Land Rover and Mercedes Benz and operating a car rental business.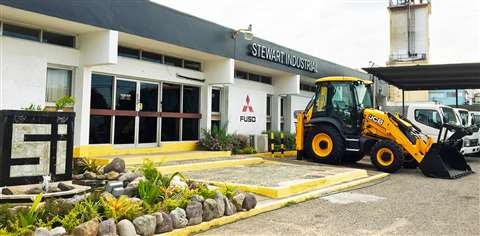 Since 2010 it has also run a construction equipment dealership - Stewart Industrial - with brands including Komatsu, JCB and Clark.
This deal in Jamaica follows the recent sale by Stork – part of Fluor's Diversified Services segment – of its Dutch equipment rental business EQIN to VE Partners.