Foundations finish
By Chris Sleight27 February 2009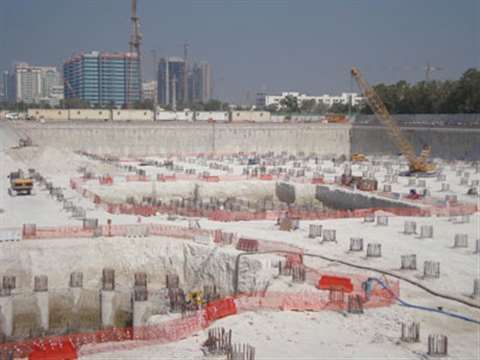 Bauer has completed piling work on the Nation Tower in Abu Dhabi, UAE.
Besides work such as hoardings, signboards, site offices, truck washing machines, diversion of services crossing and so on, Bauer International, the Abu Dhabi branch of German contractor and equipment manufacturer Bauer, also installed 805 m of secant pile wall.
Building the underground structure, which Bauer also designed, involved excavating to a depth of 11.5 m, and installing a dewatering system to maintain dry conditions 1.5 m below this level. It then installed some 1266 cast in-situ piles, ranging in diameter from 600 mm to 1.2 m, and in depth from 15 m to 40 m. The entire process took a little over 18 months.