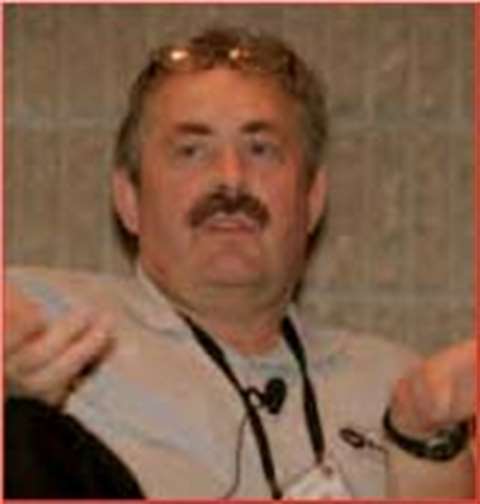 What was very clear from the four panelists is that the market isn't the same throughout North America, and that even in a buoyant market, there are things that rental companies can do to improve their performance.
It was perhaps inevitable that Michael Miller, president of Handy Rents in Cleveland – located in the Midwest's "Rust Belt" – would have a less than glowing story to tell. He says that the automotive industry in the Michigan and Ohio areas has been suffering, with manufacturing plants packing up to go elsewhere and unemployment at code red.
That resulted in a year that was not great for the company, with sales flat and more of the same likely in 2007. "I do not believe that our 'overall' national economy is that strong for starters," he says. "Yes, there are pockets in this country where business is strong but that is not nearly the entire country. I am very concerned about the direction of our business world and our national economy overall. The loss of manufacturing jobs in this country, and in Ohio, specifically Northeast Ohio, should be a major concern for us all."
Miller's strategy is to maintain positive, continue advertising, invest in equipment, reduce expenditures, reduce sales of used equipment (which he believes will have the effect of slowing down spending in future years), a back–to–basics approach in customer service, better ready to rent procedures, safety inspections to cut losses, and more efficient procedures.
Harry Hoyer, manager of Finning Canada's Cat Rental Stores in Alberta and British Columbia, who confirms that the industry was buoyant in his part of Canada, says that to maintain growth, companies do need to dip into their own pockets. He says to compete in the future/upcoming years, some of his selling points are to sell safety training, and constantly add to the fleet, dispensing with the old.
"I have a strategy: I want to be the first guy to dump the older equipment," says Hoyer.
He has some other back–to–basics advice as well. He says it is very important for rental companies to maintain close contacts with their customers. "I like to take my customers out, one at a time, to ask them questions about things in the market and their views," he says. His logic is to give the person his undivided attention while sharing information, exchanging ideas and building a better business relationship.
In the Atlanta, GA area, meanwhile, things are still looking good. "Our performance last year was first and foremost driven by a strong local economy," says Jeff Lignugaris, president of Northside Tool Rental Inc., whose five locations in metro Atlanta combined total a fleet size worth $6.5 million. Of that, $1 million is in its Lifting Division, which consists of scissors, telehandlers and industrial and rough terrain forklifts. (The company does not carry articulating booms.)
Lignugaris says the company's good year was founded not just on the local economy but also on a wide ranging company reorganization, including changes to inventory, employment, computers, advertising and more. "Basically, we've gone through every functional area of the company and updated and refreshed our processes and policies."
That said, Northside Tool Rental is preparing to see a slow down. He cites that what he's read in local and national news, to business and economic studies to predictions from rental consultant Dan Kaplan, all project a "soft landing" to the economy for this year. He says that his company began to see a slowdown in growth in the second half of 2006.
Northside's plan is to continue to sustain its market share by using various mediums for advertising. Lignugaris has found search engines and the Internet in general to be a great tool for getting the company's name out there. His company has even used billboards and he does mailers, typically promoting a customer discount of around 10 percent.
Additionally, the company uses the Rental Show and other trade exhibitions to search for new products to add to its fleet. Each year, the company has a goal to find at least five to seven new products and market these as "niche items."
Chris Pera, president of Modern Equipment Sales & Rentals, which is part of the PA–based Modern Group Ltd, is forecasting 2007 to be as good as last year. Its views are that the residential construction will level but that it shouldn't influence the non–residential sector.
"Our market shows temporary leveling in the housing area but non–residential construction appears to be holding steady. We also have plenty of high–rise construction currently planned and underway," says Pera.
Modern Group has 22 locations, 10 of which are the Modern Equipment Rental & Sales Co, which has a rental fleet of several thousand units. He attributes a great 2006 for Modern to the company's 25 year presence in the areas it serves and to a 12,000 strong customer base for all of Modern Group.
All agree that implementing a safety culture is not only good company policy, but that dealers and rental yards have a responsibility to promote a careful customer base. Finning Canada's Hoyer says one of Cat's selling points is the training it offers, and Chris Pera says that it is Modern Equipment's responsibility to create a company culture that transfers safety awareness from employees to customers. Lignugaris at Northside Tool Rental says dealers and rental companies have a responsibility to provide equipment that is current, compliant and up–to–date in terms of all safety and service needs.
One other important aspect of the working culture is the need to attract and retain good staff. All panelists believe that positive relations with its employees translate to a culture in which they want to work.
Pera says Modern Equipment has been a 100–percent employee owned company for more than three years and offers an ESOP plan that provides retirement benefits to all its staff. In addition, he says every employee can reach any other Modern Equipment worker – regardless of title or status – and get a response to a question in 15 minutes.
Miller at Cleveland's Handy Rents says not micromanaging staff and allowing them to run his different yards has proved successful. He adds that involving his staff in different ways, such as trade show attendance and training initiatives, has helped assure employees that there is room for them to progress in the company.
"We have to be competitive in our compensation packages and we've spent a lot of time making sure we are," says Lignugaris. "We offer competitive salaries, performance–based compensation to all positions, a very good and heavily subsidized health care package (including section 125 deductions and flex spending accounts), short– and long–term disability and life insurance fully paid for by NTR, a matching 401 k program, vacation and personal day programs. Finally, we invest our management in the business by making them an integral part each year of developing and updating our business plans and strategies."
So there you have it: talk to you customers, invest in your staff, and be safe. A recipe for good performance, event when the clouds are forming.