Four Manitowoc executives promoted
By D.Ann Shiffler02 March 2010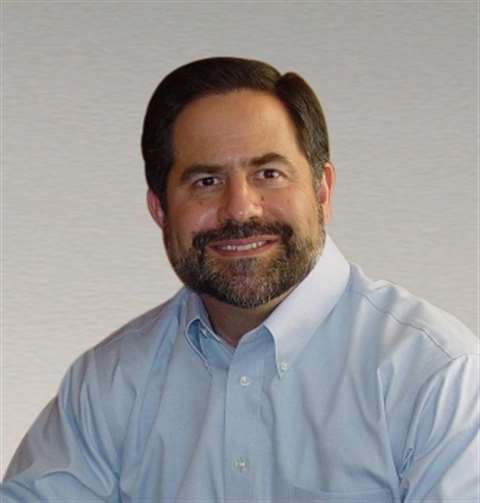 Manitowoc has announced several promotions in its crane division. Bruce Buchan has been named to the new role of senior vice president of sales and marketing for Manitowoc's Latin American organization. In this new position, Buchan will be responsible for all sales and marketing activities for all of Manitowoc crane brands in the region. He will report to Larry Weyers, executive vice president of Manitowoc's Americas region.
Weyers said establishing this new position is in line with Manitowoc's long-term growth strategy of investing in emerging markets around the world. "All of Latin America represents a tremendous growth opportunity for Manitowoc," he said. "Bruce's knowledge of the lifting industry as well as our customer base will help us capitalize even further on the opportunities in this region of the world."
Buchan has nearly three decades of crane industry experience, and he has been with the Manitowoc organization since 1997. He has held positions in product support, crane rental, direct sales and sales management. Most recently he was vice president of sales and marketing for Manitowoc crawler cranes in North America.
The company also said that Ingo Schiller has been named senior vice president of sales and marketing for North America. He will be responsible for sales and marketing activities related to North American dealers and direct customers. He will also report to Weyers.
Weyers said Schiller's vast lifting industry experience is a great benefit as the company looks toward the future economic recovery. "In this new position, Ingo will be responsible for short- and long-term strategic sales plans, market share growth and product development opportunities," he said. "His experience and leadership skills will help position Manitowoc for significant growth as we emerge from the current market downturn."
Schiller, who has spent 15 years in a variety of senior sales and management positions in the lifting industry, joined Manitowoc as vice president of mobile hydraulic cranes in January 2008. Schiller replaces Dave Birkhauser who retired last year.
John Kennedy has been promoted to vice president of sales and marketing for its crawler crane product line. He will report to Schiller in his new role.
Kennedy joined Manitowoc in 1988 as a product manager and quickly moved into a sales role as a field sales manager for the Midwest and eastern Canada. Prior to joining Manitowoc, Kennedy worked for P&H in an engineering role.
Schiller said Kennedy's history with Manitowoc and the industry has prepared him for his new role.
"John has held a number of positions within the company, including field sales manger, vice president of North Central Cranes, director of product support and, most recently, director of sales for major accounts in the Americas," he said. "This vast experience has prepared him for success in his new role. He's well-liked among our customer base and understands their business."
Kennedy will direct external and internal sales administration and marketing for the Manitowoc crawler crane product line in North America. Throughout the next year, he will be heavily involved in the continued testing and development of the Model 31000, Manitowoc's largest capacity crawler crane.
Kennedy replaces Buchan in this role.
Allen Kadow has been named director of marketing for Manitowoc in Latin America. He will report to Buchan, newly appointed senior vice president of sales and marketing for the region.
Buchan said Kadow will be responsible for market analysis and development for all of Manitowoc's brands in Latin America. "Allen will develop and implement strategic marketing plans for cranes sales and will develop aggressive and creative marketing campaigns," he said. "He will also work on our programs designed to strengthen brand awareness."
Kadow will work closely with Manitowoc's local regional sales and marketing staff. Kadow joined Manitowoc in 2000, and began his career with the company as an inside sales representative. He most recently held the position of manager of product marketing and inside sales for Manitowoc crawler cranes in North America. He was responsible for providing product guide and sales presentation information to the crawler crane sales organization in North America. He also conducted market share analysis for the region.