Fourth quarter results signal strong industry upswing
By KHL editorial staff19 February 2021
Profits and revenues for a group of 20 major international equipment producers indicate a robust recovery in the global market, according to specialist forecasting and market research company, Off-Highway Research.
Revenues in the final quarter of last year reached US$35.2 billion. This represented a 10% increase on the third quarter of 2020 and a 17% increase on the second quarter, which was the low point. The figure for the fourth quarter of 2020 was only 5% lower than the same period in 2019.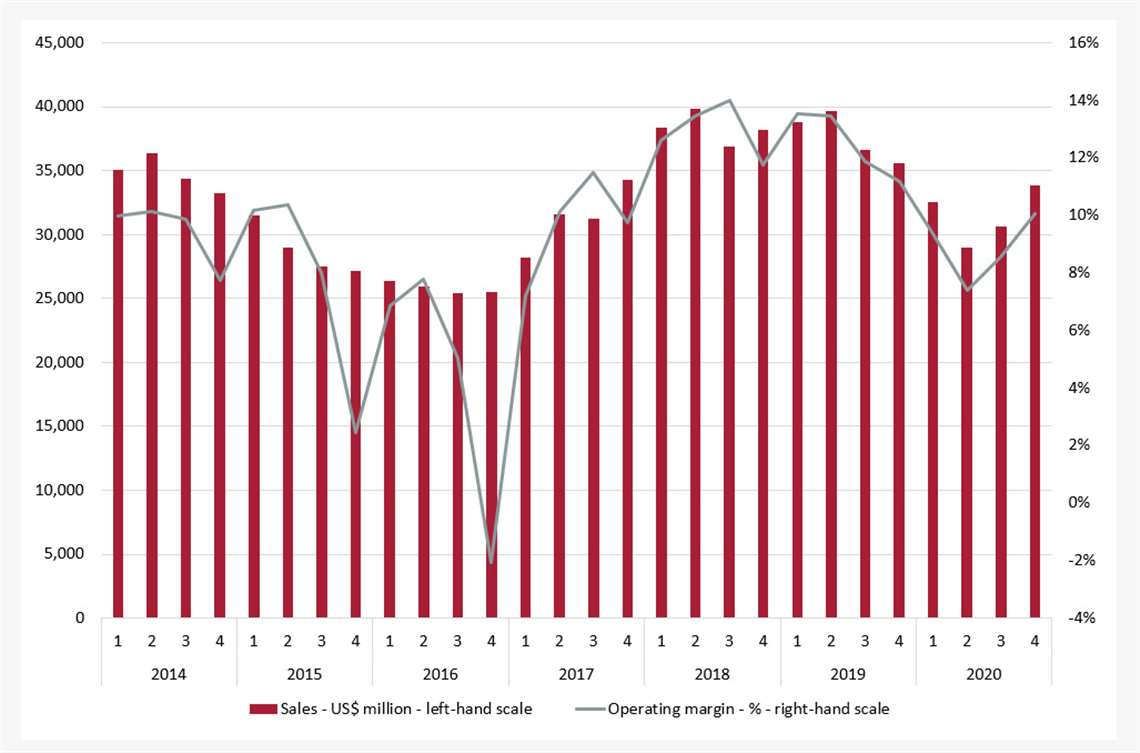 Commenting on the analysis, Off-Highway Research managing director, Chris Sleight said, "The rebound in the second half of last year has been striking. Demand for equipment has not only come back sharply, but at US$35 billion for the quarter, industry revenues achieved a historically good level."
In addition to reporting high revenues, profitability in the industry improved in the final quarter of last year. According to Off-Highway Research's analysis, the average operating margin for equipment manufacturers was 10 per cent in the final quarter of last year, up from 8.5% in the third quarter and 7.4% in the second.
Sleight said, "Although one or two companies made losses at various points last year, overall industry profitability held up well and rebounded in the second half. At the most buoyant points in the cycle we would typically see operating margins of 12-14%, while in downturns the industry has single-digit margins and records the occasional quarterly loss. Considering the profound impact the Covid-19 pandemic has had around the world, the equipment industry looks surprisingly strong."
Outlook
He continued, "Relatively few companies report their order position or order intake, but those which do have released some striking numbers. The order intake reported in the fourth quarter was the highest we've seen over the last seven-year cycle, including the upswing of 2016-2017. It was 24% higher than for the fourth quarter of 2019.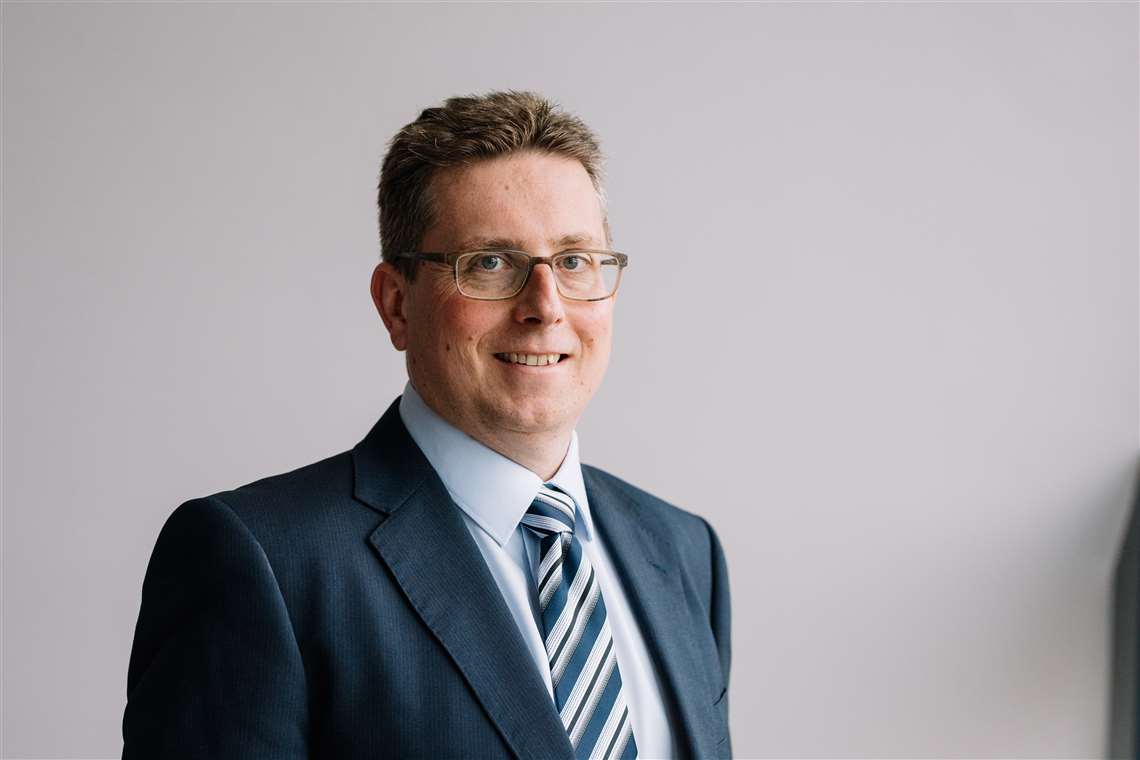 "That augers well for the early part of this year. The industry's seasonality normally means that first quarter sales and profits are usually higher than in the preceding three months and the limited picture we have for orders clearly reinforces that view."
Off-Highway Research's full analysis of fourth quarter financial results is available to subscribers to its European Service in the March market Report. It will also be one of the topics discussed in the forthcoming Off-Highway Global Briefing webinar, being held on 30th March. Visit offhighwaybriefing.com for more information and to book a place.
The companies whose aggregated results are analysed above are: Caterpillar, CNH Industrial (construction), Doosan Infracore, Epiroc, Haulotte, Hitachi Construction Machinery, Hyundai Construction Equipment, JLG, John Deere Construction & Forestry, Kobelco Construction Machinery, Komatsu, Kubota Construction Machinery, Manitou, Manitowoc, Metso Outotec, Sandvik Mining and Rock Technology, Sumitomo Heavy Industries Construction Machinery, Tadano, Takeuchi, Terex and Volvo Construction Equipment.