FRD adds to crusher range
By Lindsay Gale20 March 2008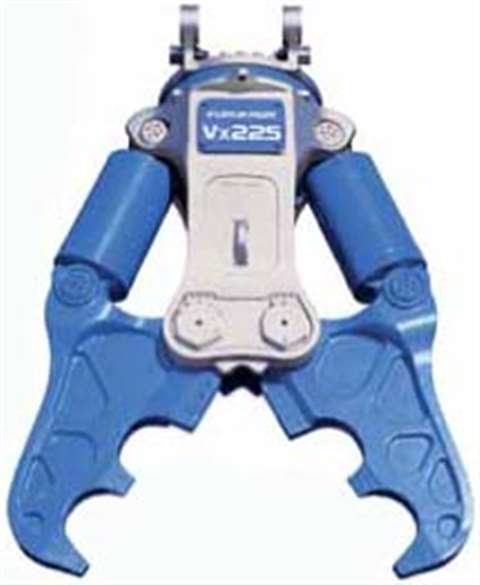 Furukawa Rock Drill is making use of a new hardening system and improved processing at its Takasi facility that has allowed the development of the VX series of concrete crushers made from cast steel. This results in improved performance at a lower weight, claims the company.
The VX225 weighs in at 2,250 kg (4,950 lb), allowing it to be used on all high reach machines, and provides a jaw opening on 1100 mm. Breaking power is 1663/1051 kN and cutting power is 3,402 kN (the VX255 is fitted with a 200 mm long steel cutter), making it a good solution for active high speed recycling of concrete constructions. The teeth, fitted with wear parts, are replaceable, but claims that they manufacturing methods used result in a long in–service life.
The entire VX series will feature a protected hydraulic cylinder with a speed–up valve, and can rotate throug 360 degrees.
Currently, only the versions for the Asian market are available. FRD estimates that the Europeanised versions of the VX series, designated VX FT, should be available in the fourth quarter of 2007.