FTS launches into equipment finance
By Thomas Allen27 February 2020
Finance Technology Services (FTS) has entered the equipment finance market with a new cloud-based workflow and contract administration service.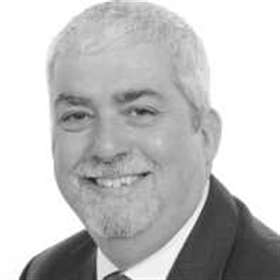 Sean Oliver, Managing Director of FTS, and Trevor Pirie, Business Development Manager of FTS, developed the new CAS-tellan suite of software products during their time working at Corporate Asset Solutions.
The software was developed for vendors and brokers with growing lending books to wean them off Excel spreadsheets, and to help customers manage point-of-sale vendor relationships.
The suite of products eventually came to support approximately 10,000 finance contracts.
Oliver and Pirie decided to form the new company FTS with the aim of making the software available to a wider range of equipment lenders, offering them a scalable, entry-level system.
Oliver said, "The system is cost effective enough to be compatible with entry-level businesses, but its maiden voyage was on a company running 10,000 agreements, so the software is more than capable of growing with the business."
Due to its modular design, the system can be customised by users.
One module available within the system is Lightning Proposal, which is a workflow management tool that allows staff to log new business on the platform when they are out of the office.
Another is the Contract Administration module, which enables users to manage an executed agreement from signing through to termination.
A key benefit highlighted by FTS is the system's cloud-based architecture. It provides a scalable platform and allows for fast connections to other systems, minimising disruption to clients.
Oliver said, "We have avoided the temptation to add a wide range of ancillary reports into the system, but there is the option for them to become available as a company's demand and requirements grow."
The software can also interface with a customer's existing accounting system.
Pirie said, "You tend to find a lot of experience with accountancy, operational, and sales functions but not much knowledge of running an asset finance, equipment finance, or rental book. So, what we've found is that they tend to take our system and consult with us on a regular basis as well."
All of the data on the system is available to the customer and it can be accessed from any PC, laptop, phone or tablet with internet access.
Looking ahead, although FTS is targeting the UK initially, Pirie stressed that the system has built-in worldwide potential.
In two years, its founders predict an expanded customer base across the equipment lending sector with a blend of clients ranging from lenders and manufacturers to brokers.
Pirie added, "We plan to be well established, dealing with a more involved customer base and speaking to our customers about what they want from the next version of the software."