Funding green light for sea tunnel
By Mike Hayes11 March 2019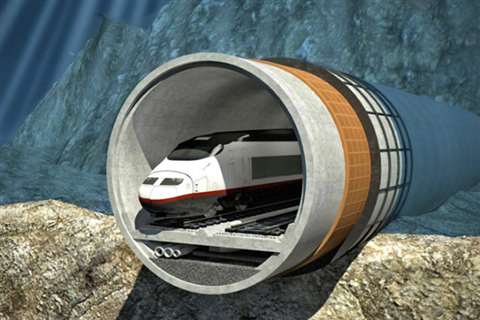 A China-owned investment firm, Touchstone Capital Partners, has offered €15 billion to part-fund the world's longest undersea rail tunnel.
The 103-km rail link will run beneath the Gulf of Finland, connecting the Finnish capital, Helsinki, with the Estonian capital, Tallinn, via The Island, a proposed manmade island, 15km from the Finnish coast.
When completed, the rail link is expected to cut travel times to around 20 minutes, benefitting tens of thousands of daily commuters who currently make a two-hour crossing by ferry.
The tunnel will be built with a diameter of 17m, allowing for the future development of alternative transport links, including a possible hyperloop technology connection.
One third of the project's funding is to be provided by Touchstone as a private equity investment, with the remainder as debt financing.
The tunnel's developer, FinEstBayArea Development, is reported to have signed a memorandum of understanding with the Chinese fund, with the two organisations set to agree further financial arrangements over the next six months.
The investment adds to the €100 million already secured by FinEstBayArea Development from the Dubai-based construction company ARJ Holding.
The development, one of the largest infrastructure projects in Europe, will see Touchstone as a minority shareholder, with FinEstBayArea looking to secure further capital investments from European, Nordic and Finnish parties.