The Future Group of ERA, the European Rental Association, met on 24 January. They took the opportunity of the Foro del Alquiler, organised by ASEAMAC, on 24 and 25 January to hold their meeting at the same venue.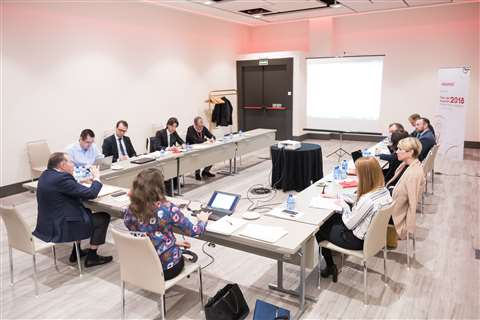 The number of Future Group members is regularly growing. It now counts 20 managers, all issued from younger generations and representing the European rental business. Two additional representatives of rental companies have recently joined.
This working group was created in 2016 to give the opportunity to young generations to provide their thoughts and vision on strategic issues.
During their last meeting, the Future Group reviewed some projects already underway, like the preparation of the CRM Guide, the description and profiling of job positions in the rental companies, the collection of best practices in the rental industry on attracting and keeping talent. They also discussed new topics in relation with the future of the rental business, like BIM, digitalisation, social media, etc.
For the first time this year, the Future Group will organise a workshop during the ERA Convention. The questions addressed in it will be related to the subject of the Convention: "Tomorrow's customers".
The Future Group is opened to equipment rental managers issued from younger generations (under 40). No need to be an ERA member to apply. If you are interested in joining or if you want to get more information about the Future Group, please contact the ERA Secretariat, at era@erarental.org