Galliford Try improvement
By Sandy Guthrie18 July 2018
An improved underlying performance in its construction business is being claimed by UK housebuilding, regeneration and construction group Galliford Try, in a trading update for the year ended 30 June, 2018.
Full year results for the group are expected to be reported in September.
It said that for construction its net debt position was expected to be lower than £30 million (€33.63 million) compared to 2017's net cash position of £137 million (€153.61 million). The deterioration since the previous year, it said, mainly reflected the burden of the troubled Aberdeen Western Peripheral Route (AWPR) joint venture in Scotland.
Galliford Try reported a £3.3 billion (€3.7 billion) risk managed high quality order book for construction, while in 2017 it stood at £3.5 billion (€3.9 billion), with 86% of this year's total in the public and regulated sectors. It added that 87% of revenue for the new financial year had been secured, compared to 84% in 2017.
CEO Peter Truscott said, "Galliford Try has achieved a strong underlying performance in the financial year and continues to make good progress against its growth plans to 2021 across all three businesses.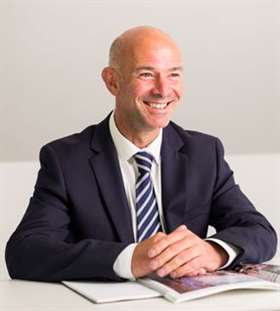 "Linden Homes has delivered sales growth in line with expectations and at a further significantly improved operating margin, and enters the new financial year with sales exchanged and reserved of £366 million (€410.49 million)."
He said that Galliford Try's Partnerships & Regeneration business continued to make excellent progress "against the stretching growth and margin targets set for the business, significantly increasing revenue and profit".
He added that the business had a strong order book, benefiting from growing demand and opportunities in both contracting and mixed tenure.
"Construction's underlying performance is good," he said, "with current and new projects expected to deliver improved margins, operating on multiple secured frameworks and in our chosen sectors.
"The AWPR joint venture continues to make progress on site, with sections of the road already opened to traffic, and substantial completion expected to be achieved this summer."
He said, however, that a further exceptional charge was expected in the second half, in line with previous guidance – one that was expected to be lower than the charge of £25 million (€28.04 million) taken in the first half, and he said the final outcome remained dependent on the result of several significant claims.
The AWPR joint venture was caught up in the fall out of the Carillion crash earlier this year.
Trusctott said that the group expected to report strong pre-exceptional full year results, in line with previous guidance, and net cash at 30 June, 2018, of £97 million (€108.82 million) rather than a 2017 figure of £7.2 million (€8.1 million). Average net debt for the year was forecast to be below the group's previous guidance figure at £227 million (€254.56 million) – a figure that excluded the benefit of a rights issue receipt of £150 million (€168.22 million) net.
"The outlook for the current financial year remains in line with management's expectations," he added.