Galliford Try seeks new equity capital
By Sandy Guthrie14 February 2018
The crash of contractor Carillion is still reverberating around the UK construction sector, with fellow UK company Galliford Try looking to raise £150 million (€168.36 million) of new equity capital from its shareholders in the coming weeks.
Galliford Try's CEO, Peter Truscott, said, "We have reviewed the impact on our business from the compulsory liquidation of Carillion, which has resulted in a further reassessment of the likely out-turn from our participation in the Aberdeen Western Peripheral Route (AWPR) joint venture, leading to an exceptional charge of £25 million (€28.07 million).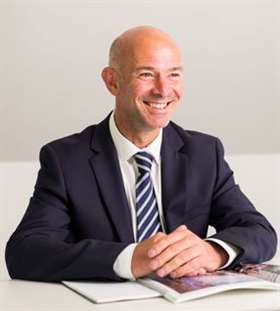 "Reflecting the additional financial obligations arising from this contract, we have today announced our plans for a capital raise of £150 million."
In the six months to 31 December 2017, Galliford Try's construction division saw revenue of £823.6 million (€924.81 million), compared to the same period a year earlier when the figure was £742.0 million (€833.02 million), and pre-exceptional operating margin improved to 0.9%, up from 0.4% 12 months previously.
Galliford Try said there was a cash balance of £44.5 million (€49.98 million). This compared with £110.8 million (€124.43 million) a year ago, and the company said this reflected expected cash flow constraints on legacy projects.
It added that the estimate of additional cash contribution to the joint venture in respect of Carillion was unchanged at £30 million to £40 million (€33.69 million to €44.92 million).
Its order book was maintained at £3.5 billion (€3.93 billion) compared to last year's £3.4 billion (€3.81 billion).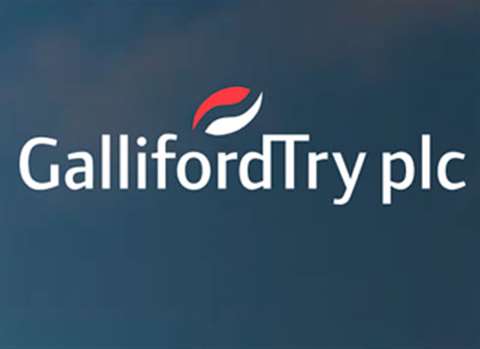 In its Linden Homes housebuilding division, Galliford Try reported that revenue was up 7% to £436.8 million (€490.44 million).
The partnerships and regeneration segment was said to have seen a significant increase in revenue – both organic and from last year's acquisition of South East England-based contractor Drew Smith – up 55% in total to £223.5 million (€250.98 million).
'Strong performance'
Truscott, said, "We have delivered a strong financial and operational performance in the first half, with revenue growth across all three businesses and excellent progress against our 2021 strategy.
"Our underlying construction business is performing well with the margin drag of legacy contracts reducing."
He added that the company continued to maintain strict control over net debt, which was consequently better than its guided level.
"We enter the second half of the year with a solid foundation to build on, and strong fundamentals for the housing market. While we remain cautious of the impact of the current political uncertainty and the medium-term outlook for the macro economy, we believe our focused strategy, strong order book and disciplined approach will deliver further growth and shareholder value."