Gap and Nixon participate in Scottish auction
By Thomas Allen21 November 2019
Euro Auctions is to hold a one-day stock rotation sale for civil engineering contractor MGL in conjunction with Gap Hire and Nixon Hire in Inverness, UK, on 7 December.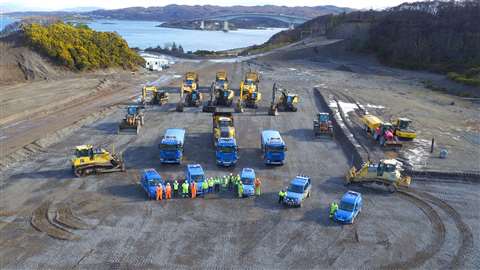 Since Gap is a Scotland-based rental firm and Nixon has depots in Scotland, they were approached by Euro Auctions to submit lots to be sold alongside MGL's equipment.
There are expected to be more than 700 pieces of equipment on offer, ranging from heavy machinery to smaller specialist equipment.
Gap and Nixon will be selling 1.5 to 8 tonne excavators, dumpers, breakers, washers and compressors, along with other smaller general equipment.
Chris Rankin, Euro Auctions Territory Manager for Scotland, said, "With predominantly 2017 and 2016 machines in the catalogue, that are well maintained, this sale will draw much attention from the buyers."
He added, "The care and attention bestowed on each item getting it ready for sale is evident and the team has done an amazing job to ensure the line-up on sale will attract the crowds."