GAP Group increases fleet spending
UK rental company GAP Group has increased its equipment spending by 26% in the first eight months of the current trading year.
GAP has added 900 excavators and 400 site dumpers to its fleet and invested £58 million in the period. That expenditure excludes spending on commercial vehicles and on its depot network.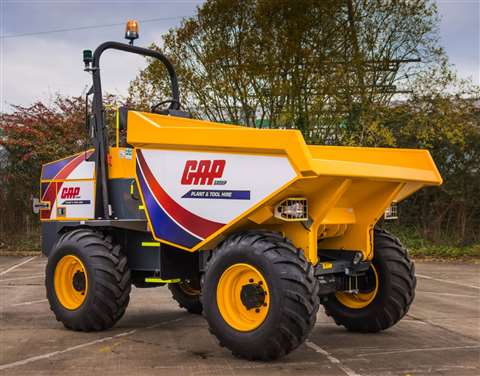 Ken Stewart, Head of Procurement at GAP, said; "All our eight divisions are showing a healthy increase in capital expenditure as we continue to benefit from increased utilisation levels.
"Investment in unmanned plant this trading year has resulted in excess of 900 excavators and 400 dumpers being purchased to date".
Stewart said that GAP had been able to provide continuity of supply for its customers, with no delivery problems; "By investing heavily, we are able to continually reduce the age profile of our fleet, allowing our valued customers to take delivery of high-specification equipment which conforms to the latest legislation.
"Our Tools and relatively young non-Plant divisions have also benefited from this substantial investment with some excellent financial performances being recorded."
GAP's growth strategy has included diversification, with the addition of new divisions and product lines. That has also contributed to a doubling of its depot network to 142 locations over the last seven years.
The group is on target to exceed £200 million in revenues in the current financial year.
Stewart added; "We`re fortunate to have a relatively flat management structure. Provided we meet key financial and operational criteria, our Board of Directors have been extremely supportive when authorising capital expenditure."