GB output falls again
By Sandy Guthrie08 September 2017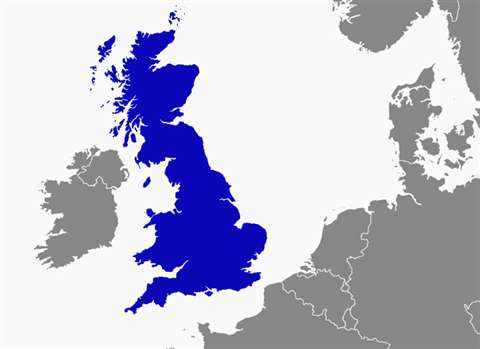 A fall of 1.2% in Great Britain's construction output in the three months to July 2017, compared to the previous quarter, has been reported by the Office for National Statistics (ONS), although it was pointed out that this is still at a relatively high level.
The ONS said the three-month-on-three-month decline in output was a result of decreases in both repair and maintenance, which fell 1.8%, and all new work, which fell by 1.0%.
Construction output also fell month-on-month, according to ONS figures, falling by 0.9% in July 2017, predominantly driven by a 1.4% decline in all new work.
Both the month-on-month and quarter-on-quarter figures fell for the fourth consecutive month in July 2017, although the total is still higher than a year ago.
New orders fell 7.8% in the second quarter of 2017 compared with the previous quarter, dropping to its lowest level since the first quarter of 2014.
The ONS said that this decrease in new orders in the second quarter of this year had stemmed from falls in both all new housing, which fell 4.9%, and all other work, which fell by 9.0%.
In the monthly business survey from the ONS, construction output collects output by sector from businesses in the construction industry within Great Britain. Output is defined as the amount chargeable to customers for building and civil engineering work done in the relevant period, excluding VAT and payments to sub-contractors.
Rebecca Larkin, senior economist at the UK's Construction Products Association (CPA), said, "In particular, the sectors suffering the largest falls were the industry's largest three – private housing, commercial and infrastructure.
"Commercial new orders began tailing off in the second half of 2016 and are 11.2% lower since the EU referendum. While this downward trend was expected amid the rising uncertainty giving way to a reluctance to invest in new offices space, private sector house building and infrastructure are the key drivers of growth in the CPA's forecasts for 2018 and 2019."
She said new orders in these key sectors were the lowest since 2015, and highlighted that there were now lower volumes of work queued up in the pipeline.
"Nevertheless," she said, "for the year to date, construction output is still 1.3% higher than a year ago. The weakness in new orders is factored in to the CPA's forecasts for 2018, with construction growth slowing to 0.7% as activity on projects reaching an end is not replaced at the same rates."
'Unsettling'
Mark Robinson, CEO of public sector-owned built environment specialist Scape Group, said, "It is extremely unsettling to see new construction work drop to its lowest level in over three years.
"It is clear that the blend of burdens that are currently plaguing the industry are enough to make construction bosses think twice before contracting new work."
He pointed out that was more than a year since the UK's vote to leave the EU, and said that the UK government still did not have a solid plan in place.
"Increased construction costs and general uncertainty already has the industry rattled," he said, adding that recent leaked documents outlining plans for immigration "will have sent many into uproar".
He went on, "Changes in policy that result in a reduction to migrant workers – such as increased hiring costs or bureaucratic burdens – could seriously impact the industry for years to come.
"The government needs to get its act together and put a more positive plan in place."