Geda bumps up asphalt production
By Euan Youdale05 August 2014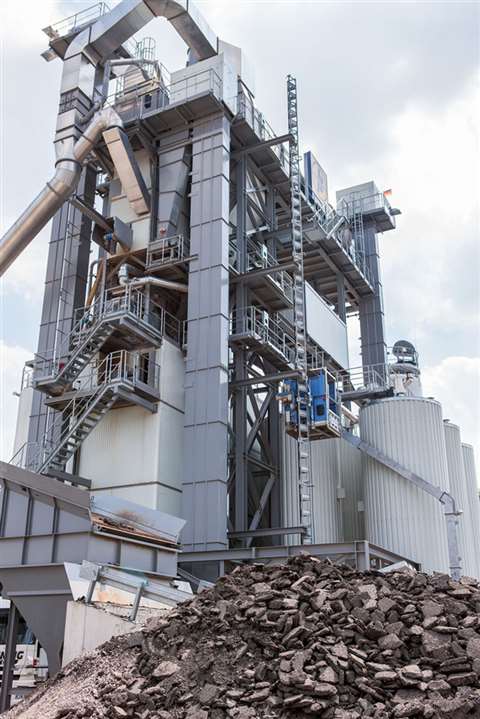 German construction giant Johann Bunte has installed a Geda 500 ZP P transport platform at each of its Georgsheil and Ahlhorn asphalt mixing plants, as an alternative to the staircase tower.
Regular maintenance is essential and the towering mixing modules must be accessible at all times. In the past, the only access was via an arduous climb up the staircase tower, which also loses valuable time.
The permanent GEDA 500 ZP P transport platforms are now used for the transportation of tool carriages, welding equipment and burners, and for the transportation of spare parts, e.g. for the parallel drum.
The 1.6 m x 1.4 m platforms, with a rated load of 500 kg or five people, have been adapted to the requirements of the plants to withstand difficult conditions - high levels of dust are part of everyday life and so both devices are fitted with a roof and side panelling.
Special Geda level safety gates at each of the landings ensure the safe transfer between the platform and the landing.