Genair invests in clean tech
By Thomas Allen08 January 2019
UK-based Genair has invested more than £1 million (US$1.28 million) in the purchase of more than thirty London Low Emission Zone (LEZ) compliant mobile diesel compressors.
The LEZ is a traffic pollution charge scheme that aims to reduce the exhaust gas emissions of diesel-powered commercial vehicles in London.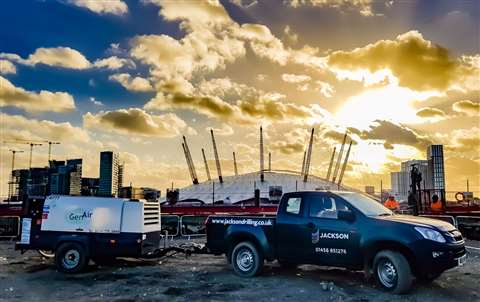 Genair's decision to make this addition to its hire fleet was said to follow in-depth consultations with a number of its clients. The company wants to provide construction firms operating in the Greater London area – and indeed beyond – with less polluting equipment.
The gensets, which have been designed and built to Genair's specifications by Atlas Copco, are available to rent across the UK.
David Timmins, Genair's managing director, said, "We are an environmentally responsible company that aims to provide the latest innovative and sustainable equipment available in the market."
Genair specialises in the rental of compressed air systems, supplying them throughout the UK and overseas. The company operates from its depots in Motherwell, Slough and the West Midlands.