Genie set to host Q&A session
By Lindsey Anderson29 November 2017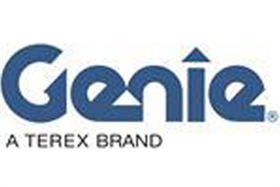 Genie is inviting its customers to ask questions about operator training for aerial work platforms (AWPs), or mobile elevated work platforms (MEWPs), during its upcoming "Ask Me Anything" (AMA) event, December 4-8. On December 4, Genie will post an AMA prompt on itsGenie Aerial Pros AMA Event page, as well as on various social media channels, to garner questions. The post will stay open, or "live," for questions and comments through Dec. 8. The goal of this fourth Genie AMA event is to educate customers on how the new CSA B354 and proposed ANSI A92 standards in North America will impact aerial operator training.
"Given the importance of safety in the new North American standards, we want to address topics pertaining to aerial operator training in order to answer our customers' and end users' questions, as well as to reduce confusion in the marketplace," said Scott Owyen, Genie training manager, Terex AWP. "This event will focus primarily on providing information about how the CSA B354, as well as the proposed ANSI A92, standards will impact operator training on aerial equipment and what operators need to know to be in compliance."
According to Owyen, the proposed ANSI A92 standards have very specific language regarding operator training for MEWPs. The approved CSA B354 standards contain similar statements. The new language includes statements such as:
Only personnel who have received training compliance with this Standard regarding the inspection, application, and operation of MEWPs (including recognition and avoiding of hazards associated with their operation) shall be authorized to operate a MEWP.
The manufacturer shall develop and offer training materials that will aid dealers, owners, users, supervisors, operators, and occupants to comply with their responsibilities for training and familiarization as outlined in the standards.
Dealers and owners shall offer familiarization at delivery to the person designated by the receiving entity for receiving the MEWP, unless user has made alternate arrangements with the dealer or owner.
Once questions are posted and reviewed, Genie will post responses from its team members, including engineering and safety experts, Customers wishing to participate in the AMA event, or simply to follow the questions and responses, can access the Genie Aerial Pros website in a variety of ways, including the dedicated website aerialpros.genielift.com, as well as via www.genielift.com and through the company's social media pages: Facebook (GenieLift), Twitter (@GenieLift), LinkedIn (Genie Industries) and Instagram (@genie_lift).

"To provide the type of training needed to comply with industry regulations and standards," adds Owyen, "Genie offers a two-part operator program — Genie Lift Pro Training — that delivers a standardized training package for MEWPs and telehandlers that will help operators stay safe, productive and in compliance on aerial jobsites."Safety is always job one on every worksite," said Owyen. "Most accidents or equipment damage happens when an operator overlooks important safety precautions or doesn't fully understand how to operate the equipment. According to industry regulations and standards, only qualified persons can operate MEWPs. In addition, the MEWP operator must also provide instruction or otherwise ensure that all occupants in the platform have a basic level of knowledge to work safely on the MEWP.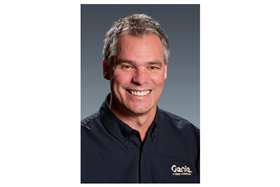 "At Genie, safety in the industry is top priority. The first step in ensuring this is to make people aware how important training is to the wellbeing of the operator and the productivity of the machine. At Genie, we strive to provide the education, support and solutions our customers and end-users need to safely and productively operate MEWPs on jobsites."