Georgian power plant completed
By Neill Barston10 October 2014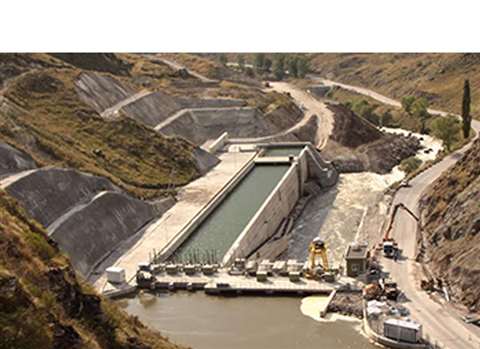 Georgia's largest sustainable energy project, the Paravani Hydroelectric power plant, has been completed with €43 million financial support from the European Bank for Reconstruction and Development (EBDR).
The scheme, which cost a total of around US $115 million (€91 million) to construct with assistance from The International Finance Corporation and a number of other banks, is projected to meet targets for supplying the country's green energy requirements.
Built by the Turkish Anadolu Group, it has a capacity of 85 megawatts and is located on the Paravani river in the Samstkhle Javakheti region, near Turkey. The plant is to be connected to the Georgian electricity system through a 220kV line to the Akhaltsikhe substation – which has also benefitted from development bank funding.
Bruno Balvanera, EBRD regional director for the Caucasus, Moldova and Belarus, said, "The EBRD is proud to see its efforts of supporting the development of renewable energy in Georgia bearing fruit. This power plant is a landmark project as the first private, large-scale renewable power generation project in Georgia which will also have a cross-border dimension."