German waste recycler turns to Kiverco
Like many waste processing companies throughout Europe, German company Recycling Park Dorndorf (RPD) faced some challenges when new legislation was introduced. It reacted by changing its technology and installing a Kiverco recycling plant, leading to increased capacity and adding a new fines product to its range.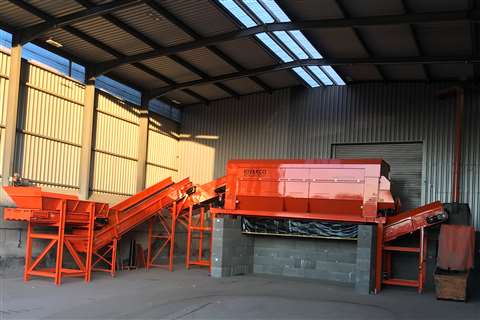 Based in Thuringia in the east of Germany, RPD has specialised in recycling and disposing of commercial, industrial and household waste from for more than 25 years. Its feed material is Refuse Derived Fuel (RDF) sourced locally and from Europe.
After the shredding stage, one of the main issues they faced was that they were not able to efficiently screen the fine material. With the help of local materials handling equipment supplier Christophel, a Kiverco feeder and trommel was added to the certified waste management processing facility.
RPD owner and managing director, Hans-Georg Limburg, explained: "From the outset I was reassured by the professional approach of both Christophel and Kiverco. I was particularly impressed by the installation process; nothing had been left to chance and the equipment was installed like clockwork with hour by hour lift plans meaning much of the equipment was installed without touching the ground."
Gabriel O'Keefe, Kiverco's export sales manager for Germany, added: "This project underlines the effect that changes in legislation can have on a company such as RPD.
"For our part, we are not only able to manufacture and install the equipment but are able to advise on a solution and how to turn what is seemingly a negative into a profitable opportunity."