Germany mission continues for Kiloutou
By Joe Malone12 July 2018
Kiloutou has announced the acquisition of access specialist rental company GL Verleih NRW Cologne, based in Germany, as the company plans to cover the whole country.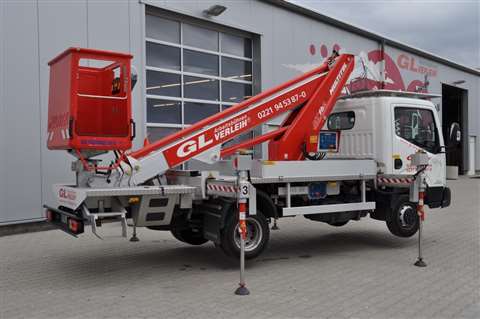 GL Verleih NRW Cologne has a fleet of over 100 platforms, up to 70m, and employs 18 people. It is based in Cologne, North Rhine Westphalia.
Kiloutou previously acquired Starlift in 2016 and the Butsch Meier Group in May this year, both of which are also access specialists. The agency, its team members and its management team will integrate the Starlift agency network with a change of brand that will take place in the coming months, the company said.
Olivier Colleau, CEO, Kiloutou, said, "This acquisition is fully in line with Kiloutou's development strategy in Germany, which aims to extend our positions in new regions with high potential, and once again illustrates our ability to federate around of our project to develop quality players of all sizes.
"With this approach, we hope to quickly cover most of Germany with new acquisitions. We warmly welcome the 18 team members and leaders of GL Verleih NRW in the group Kiloutou."
Meanwhile, Achim Seuren, managing director of GL Verleih NRW Cologne, said, "We are delighted with the acquisition of our agency by the Kiloutou Group, which will enable our company to join a growing group with our knowledge of the Cologne's market, with strong potential We personally believe in the Kiloutou development project, that our family has decided to actively support maintaining the operational management of the agency, which will benefit from new means and a wide range of equipment of elevation."